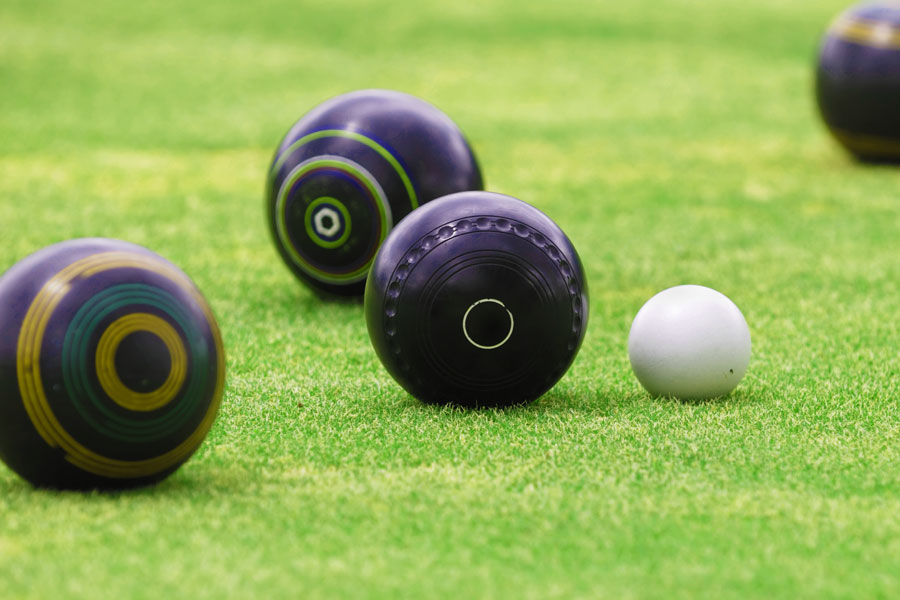 Last Saturday the minor triples final was played with Terry Mooney Crock Watt and Tot Fisher against Ben Rooke Jack and Harry Webb. Harry's team took control early in the game to lead throughout winning the final 31-14. A major triples match was also played with Phil Jones Barney Robson and Richard Fitzgerald against Westy Wyburn Tony Tuimauga and Teddy Lawrence. Teddy's team were able to keep the lead throughout the game winning 20-18.
Last Sunday the major fours final was played with Tony Tuimauga Westy Wy-burn Vinnie Mirto and David Crowe against Steve Kirkman Barney Robson Richard Fitzgerald and Teddy Lawrence. After 11 ends Crowy's team had a handy lead 14-6. Then Teddy's team scored 7 shots over the next two ends to make the scores close 14-13. After this Teddy's team were able to gain control of the game winning the final 25-17.
Saturday August 7 – Major triples- P Tay-lor D Beath R Traves V A Wyburn T Tui-mauga M Lawrence.
Saturday August 21 – Zac Lees Bowls Fundraising Day. Play will commence 9.30am for 10am start. Two bowls turn around mixed triples with two games of 15 ends, BBQ lunch, $20 per head for the day. Names in by August 19 with individual nominations except for away sides. Prizes and raffles on the day. Zac is a valued member of our club and community and we wish him all the best with his recovery. All welcome.
Nominations are called for the O'Brien Cup and mixed pairs. Nominations for the O'Brien Cup will close this Sunday August 8. Wednesday badge draw will be $650. Friday badge draw will be $500. Sunday badge draw will be $150.