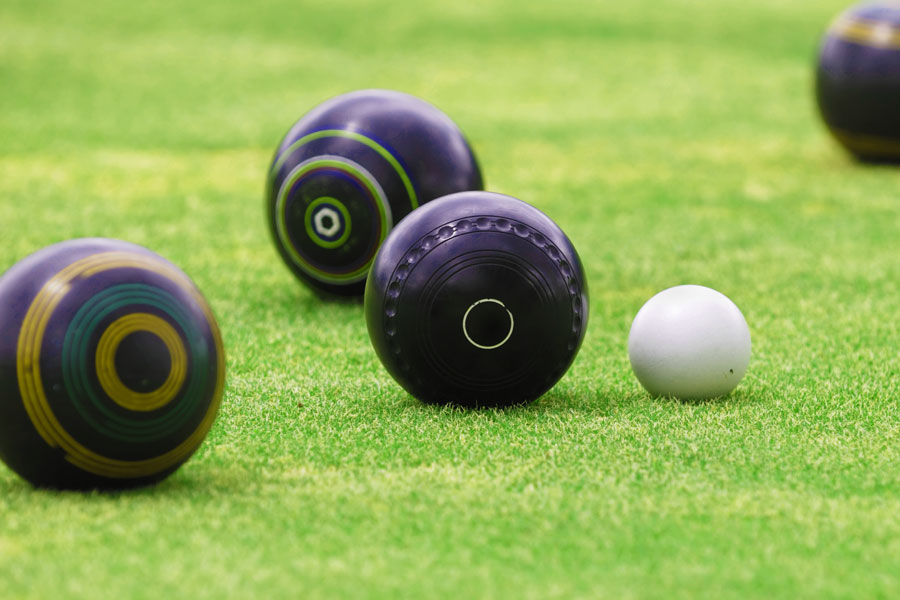 Last Saturday, the Fuzz Thompson Memorial triples day was held where 12 teams competed. Although the number of teams were down on previous years, everyone had an enjoyable day.
Greg and Glen Thompson and families were in attendance, after a memorial service for their parents Fuzz and Lenny. The winners on the day were the team of Vinnie, Larry and Dool and the runners up were the team of Westy, Barney and Teddy. Round winners were Nick Delaney's team, Harry Webb's team and the Eugowra team.
Thanks to the Thompson family for donating $100 towards two spider events where the winners were Liz Thornberry and Crowy. Thanks to Antonio's Wines for donating six bottles of wine towards our raffle and thanks to Jenny Hoy for providing her slices. A special thanks to Mandy and Star for serving up a beautiful Chinese buffet lunch.
Last Sunday, the minor singles final was held with Harry Webb against Brad Bourke. After 18 ends, Harry had a handy lead 19-10. Then after 30 ends, Brad was able to bridge the gap to level the scores at 25 all. On the second last end, Brad was in the lead 29-28. On the last end, Brad was holding game until Harry played his last bowl, trailing the jack to score four shots, winning the final 32-29.
Saturday, 29 May – Pennant trial against Millthorpe: Number seven team will go to the state playoffs. Bowlers not involved in the pennant trial are welcome for a social game alongside the pennant trial.
Sunday, 30 May – Major pairs: P Lees and Z Lees (sub for Brent) V V Mirto and T Tuimauga.
Good luck to Roger Traves who is playing in the zone senior singles at Parkes and good luck to Crowy, Nick Delaney and Ian Nelder playing in the presidents singles at Cowra this weekend.
Wednesday badge draw will be $200. Friday badge draw will be $400. Sunday badge draw will be $1,400. Bingo this Thursday 11:30am.