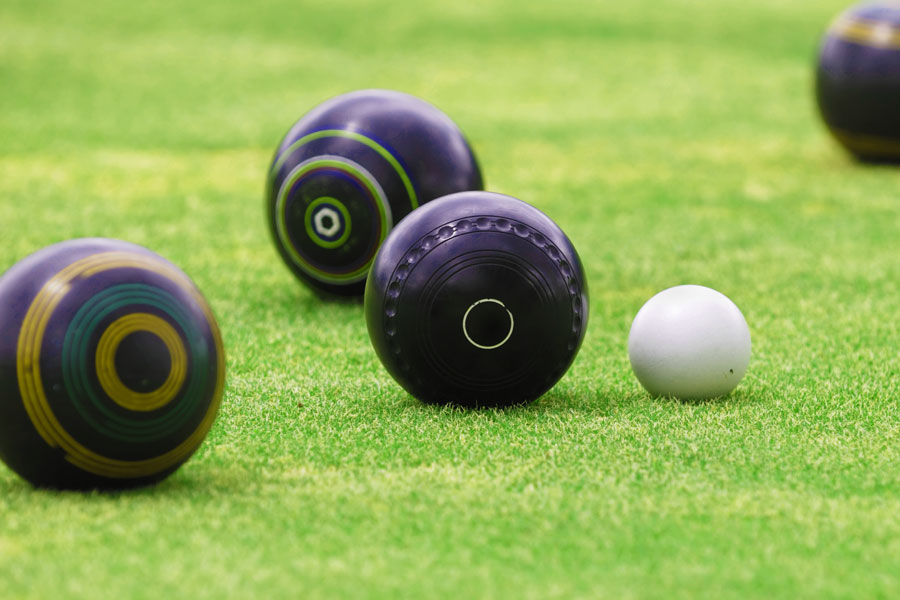 Last Saturday, a minor singles match was played with Jack Webb against Brad Bourke where Brad took control early in the game winning 31-21. A minor pairs match was played with Larry Nunn and Crock Watt against Terry Mooney and Trevor Hoy. After 13 ends, Terry and Trevor led 13-12. Then Larry and Crock scored 10 shots in the next five ends winning the match 22-17.
Last Sunday, a minor singles match was played with Harry Webb against Terry Mooney. This was a quick game with Harry leading throughout the game, winning 32-8.
Last weekend, the number six pennant side competed in the post sectional play-offs at Cowra. The side put up a great effort, winning three of their five games. It was unfortunate in the fourth game against Magellan, that we trailed by 30 shots early in the game and then lost the game by only 10 shots. This was a crucial game to win as Majellan won the zone playoff to progress to the state final at Maitland.
Friday, April 23 – Twilight social mixed mufti bowls with names in by 5:30pm for 6pm start.
Saturday April 24 – Major singles: R Traves V N Delaney, marker A Wyburn. Major pairs: P Lees and B Lees V V Mir-to and T Tuimauga. Minor pairs final: M Traves and B Bourke V L Nunn and D Watt. Nominations for zone pairs will close 24 April and zone singles will close 16 May. Championship shirts will be presented Saturday, 1 May.
Upcoming events: Fuzz Thompson Memorial Triples Day Saturday, 22 May. Three games of 13 ends. Nominated teams.
Jackpot market night Sunday, 2 May. Wednesday badge draw will be $100. Friday badge draw will be $800. Sunday badge draw will be $1,100. Bingo this Thursday at 11am.