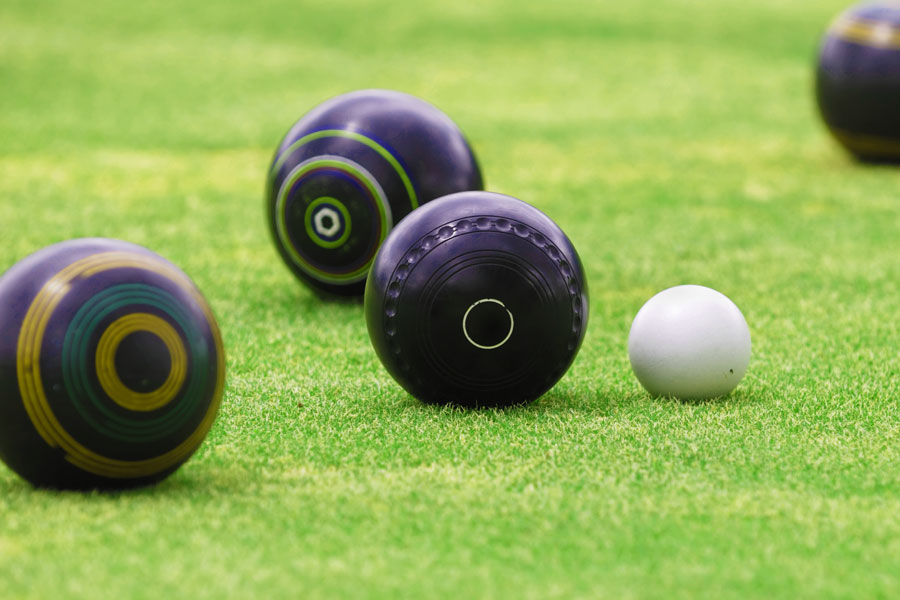 Last Friday night, 12 players competed in mixed mufti bowls with the winners being Steve Kirkman and Di Mooney and the runners up being Terry Mooney and Ken Perry.
Last Saturday, a major singles match was played with Jack Webb against David Crowe. Crowey led the game for 25 ends with the score 24-23. Then over the next four ends Jack took the lead, with the score being 29-27. It looked like Jack would cause a boilover, but Crowey won the last two ends to win the match 32-29.
A minor pairs match was also played with Mick Traves and Brad Bourke against Trevor Hoy and Nick Delaney. Mick and Brad won the match 18-13.
Last Sunday, a major singles match was played with Dool Beath against Steve Kirkman, where Dool had a comfortable win 31-18. A minor singles match was played with Brian McClintock against Jack Webb where Jack won the match 33-26.
Two major pairs matches were played. Peter Taylor and Roger Traves played Larry Nunn and Crock Watt, where Roger and Peter won 19-11. Westy Wyburn and David Crowe played Brad Bourke and Mick Traves, where Westy and Crowey had a comfortable win 29-9.
Good luck to the number six pennant side, who travel to Cowra this weekend to compete in the sectional playoffs.
Friday, April 16 – Twilight social mixed mufti bowls with names in by 5:30pm for 6pm start.
Saturday, April 17 – Minor pairs: B McClintock and T Mooney V L Nunn and D Watt. Minor singles: J Webb V B Bourke, marker B Rooke.
Sunday April 18 – Minor singles: H Webb V T Mooney, marker B Rooke.
Nominations for the zone four pairs will close on 24 April and zone four singles will close on 16 May.
Wednesday badge draw will be $150. Friday badge draw will be $900. Sunday badge draw will be $1,100. Bingo this Thursday 11am.