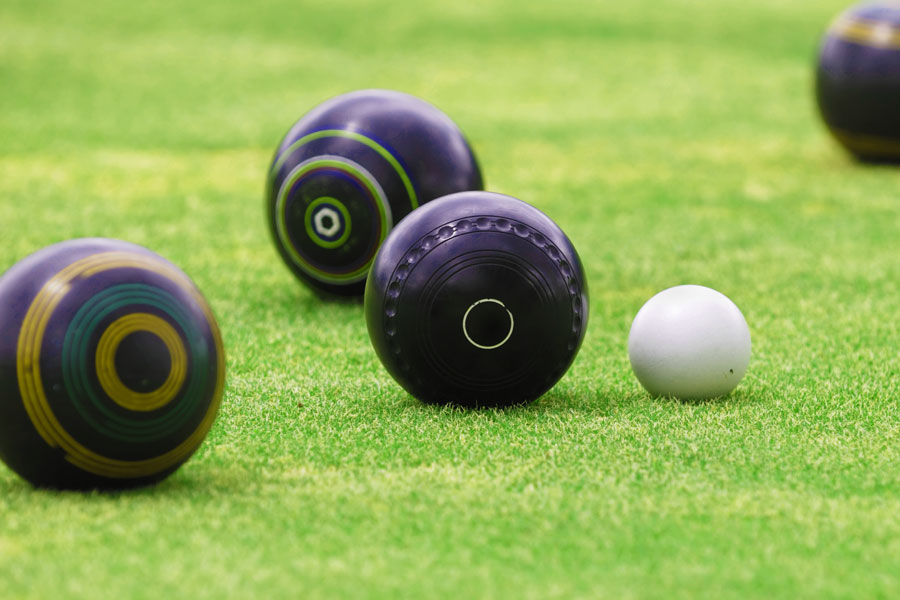 Last Friday night, 18 players competed in social mixed mufti bowls with the winners being the team of Liz Thornberry, Di Slattery and Nancy Morrow and the runners up being the team of Ken Perry, Joice McNaught and Ron Symons.
Last Saturday, a major singles match was played with Brent Lees against Clinka McClintock where Brent had a comfortable win 33-11.
Last Sunday, a major pairs match was played with Dool Beath and Nick Delaney against Larry Nunn and Crock Watt. Before Dool could get on the green, he had to fumigate his bowls bag as he had to dispose of two unexpected deceased intruders. Larry and Crock caused a boilover, winning 21-14. A minor pairs match was also played with Jack and Harry Webb against Clinka McClintock and Terry Mooney. Clinka and Terry won the game 27-10. A majors singles match was played with Sparky Wright against Brad Bourke with Brad winning the game 31-13.
Thursday, 1 April – Twilight social mixed mufti bowls with names in by 6pm for 6:30pm start.
Good Friday, 2 April – The club will open at 11am and will welcome barefoot bowls all day by prior arrangement.
Easter Sunday, 4 April – Bowls will be played with teams made up of groups of families or friends. There will be cash and kids prizes up for grabs, along with some help for beginner bowlers. Bowls will start at 1pm with names in by 12:30pm. Free entertainment from 4pm-7pm and the Chinese restaurant will be open. $15 per team. Nominations are still open for zone four pairs and singles with sheets on the notice board showing dates and venues.
Thursday badge draw will be $700. Market night will be meat and seafood trays. Wednesday badge draw will $300 and Sunday badge draw will be $1000. Bingo this Thursday 11am.