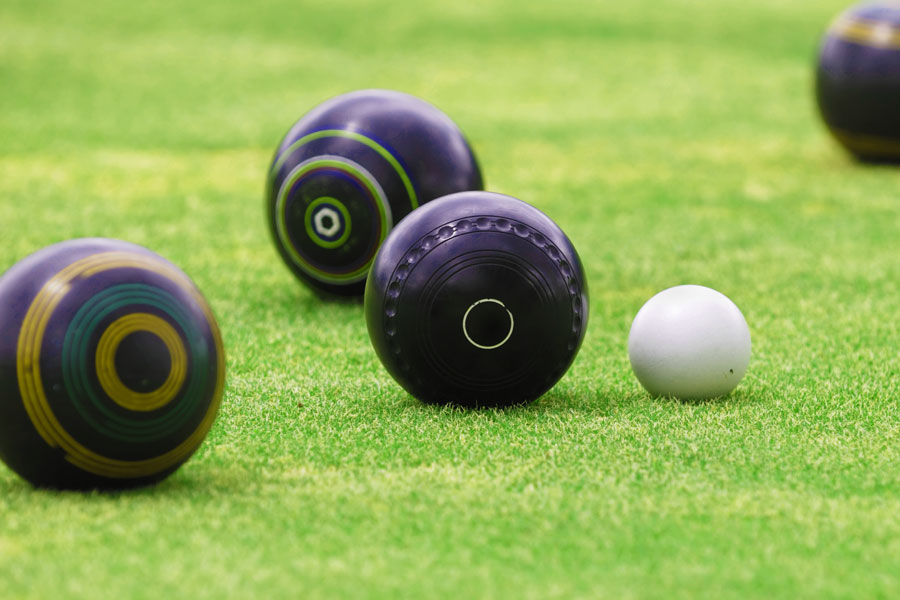 Sixteen players competed in social mixed mufti bowls last Friday night with the winners being Terry Mooney and Nigel Knight and the runners up being Glen Todd and Tony Tuimauga.
Last Saturday, three major singles matches were played. Roger Traves played Phil Lees where Roger won 31-15 in very quick time. Steve Kirkman played Nigel Knight where Steve had a comfortable gap winning 31-21. Brian McClintock won against Crock Watt in a close scoring game.
Last Sunday, the fifth round of pennants was played. The number 7s played Forbes at Forbes, losing 9-1 and the aggregate being 81-64. The number 6s had a bye.
Friday, 12 March – Canowindra Hospital Cup. This is going to be an annual event with all profits going to the Canowindra Hospital Auxiliary. Entries close 5:30pm Friday, 12 March. $20 per person. Indi-vidual names in a blind draw. One triples game of 15 ends. Prizes for winners. Spi-der event and raffles.
Saturday, 13 March – Minor singles – B McClintock V J Webb, Marker I Nelder. N Knight V L Nunn, Marker D Watt.
Sunday, March 14 – Sixth round of pennants to be played. Number 6s play Orange Country Club at home. Teams are R Fitzgerald, P Lees, Z Lees and P Taylor. D Crowe, R Traves, B Lees and P Kennedy. M Lawrence, A Robson, A Wyburn and T Tuimauga. Play commence 9:40am.
Number 7s play Woodstock at Woodstock. Teams are J Webb, H Webb, M Traves and I Nelder. N Knight, T Hoy, S Kirkman and D Watt. T Mooney, B McClintock, B Bourke and N Delaney. Play commence 10am.
Nominations for Zone 4 championships are now called for. Nomination sheets showing dates and venues are on the notice board.
Wednesday badge draw will be $150. Friday badge draw will be $400. Sunday badge draw will be $850. Bingo this Thursday at 11am.