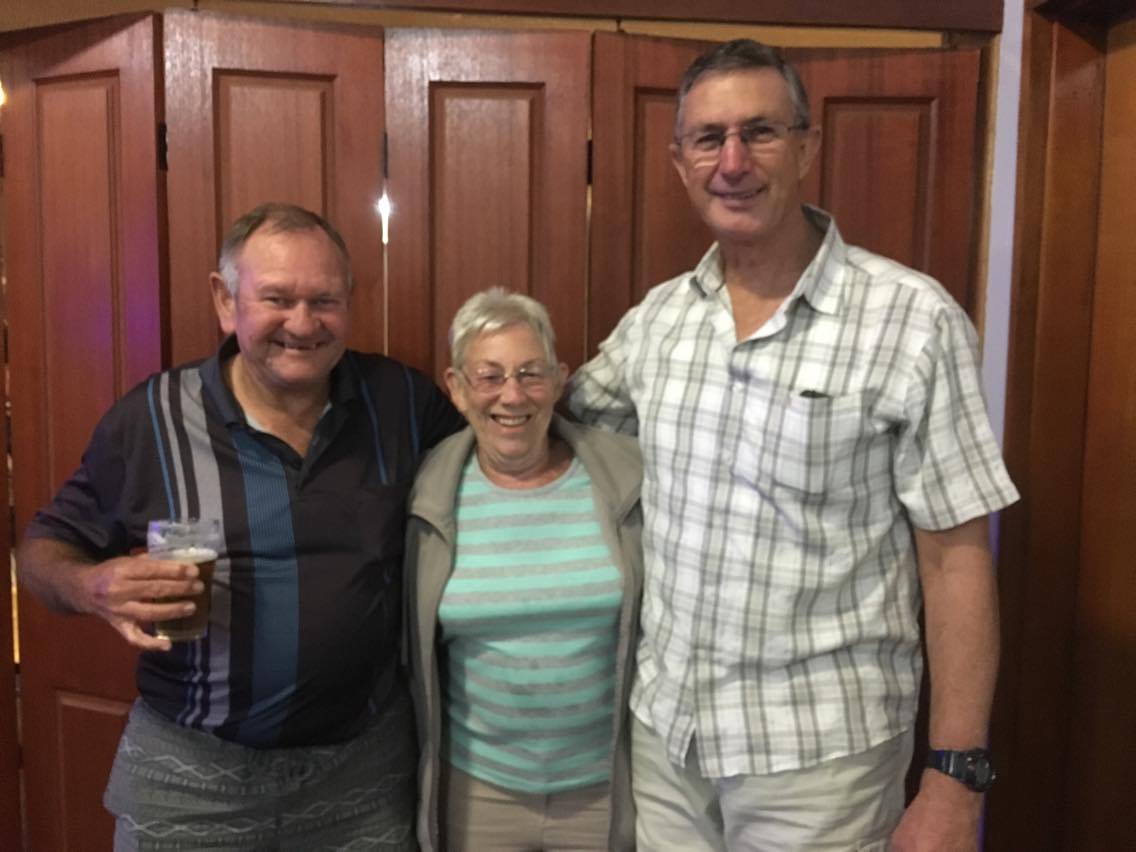 Last Friday night there was a bowls night for the sponsors and it proved to be a successful night with everyone having an enjoyable night.
Last Saturday the semi finals of the major fours were played. Terry, Steve, Brent and Vinnie had a comfortable win 18-13 over Mark, Jono, Cyril and Bruce.
Pat, Peter, Roger, and David had a good win over Kevin, Allen, Barney and Matthew. This Friday April 7 there will be social mixed mufti triples bowls with prize money proudly sponsored by the Club. Winners will receive $150 while the runners up will receive $60. First 14 teams accepted with entry fee being $21 per team. Names in by 6.00pm for 6.30pm start. One game of 15 ends.
Results of the Women's Bowls played on Tuesday 4th April.
Major Singles 3rd round Libby Balcombe defeated Betty Jenkins 25-12. Thanks to the marker Jill Messenger.
There were three social games played one pairs and two triples.
Leanne Stevenson & Jo Davies defeated Jeanette Wheeldon and Moyna Rue 17-12. Pauline Carroll, Penny Nash and Dianne Mooney defeated Linda Miller, Joice McNaught and Christine Pickard 13-8.
Joyce Middleton, Diane Slattery & Ellen Petty defeated Bobbie Turner, Shirley Robson & Daph Bryant 20-16.
The Lucky Draw was won by Diane Slattery with No. 12, three wins in a row now! A successful Street Stall was held on Saturday 1st April. The winner of the raffle was Mr. Khaled from Gooloogong, a Paki- stani who is an employee of Moxey's Dairy. A big thank you to the ladies who worked on the stall, also to Moyna Rue for organising the raffle and selling tickets. Also to the three Gooloogong bowlers who sold nearly $200 worth of tickets. Well done! Our best wishes go with Colleen Crump and Margaret Gosper who won their games in the District Singles on Monday 3rd April and are still competing.