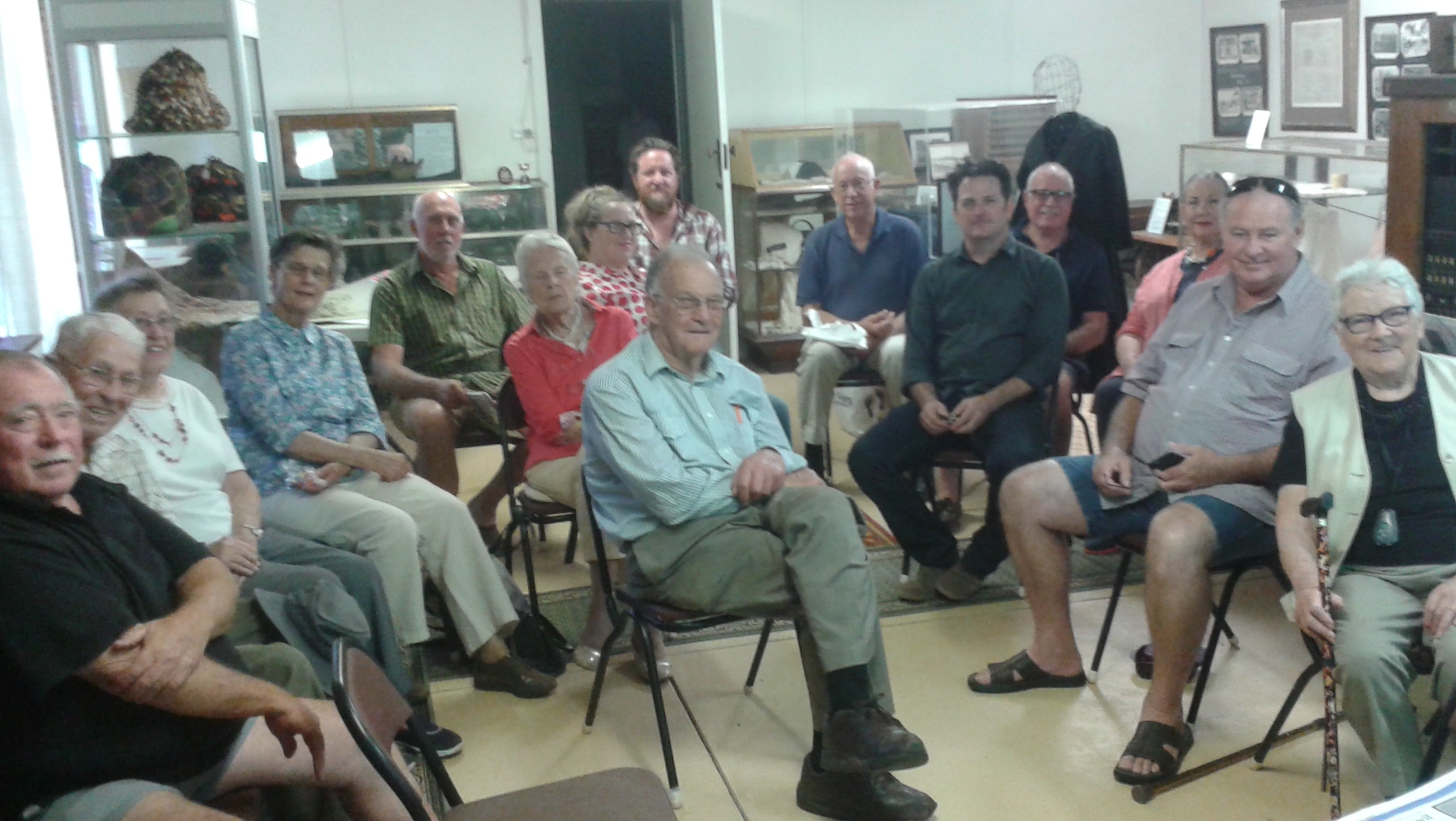 On Tuesday members of the Canowindra Historical Society attended their annual general meeting and then settled down to watch a presentation on the 'Museum Masterplan' by Dylan Gower. Over the years the organisation have been raising funds and now want to pour these funds into a huge re-vamp of the Historical Museum.
Ross Cleary, President of the Society, said; "Outside exhibits will have a new roof and the Lucerne, wheat, sheep and agricultural exhibits will be reorganised into a more coherent order. The little wooden building will be moved into the front yard and Rodney Bowd has kindly donated another building which will be added to the space, creating a more village-like feel with the slab hut as the centrepiece."
Ross went on to say that plans further down the track are to create a purpose built archive centre. "Our archives just keep growing so we want to not just store them but also add to them and research them" he said. Further into the future the museum also hopes to have a multi-purpose building created which will showcase state of the art presentations, "We will be able to
immerse people into a virtual balloon ride!" says Ross.
Next year marks the 50th anniversary of the Historical Museum and plans should be well under way by then. For now, the society are teaming up with Dylan, the architect behind the masterplan, to help these dreams become a reality.