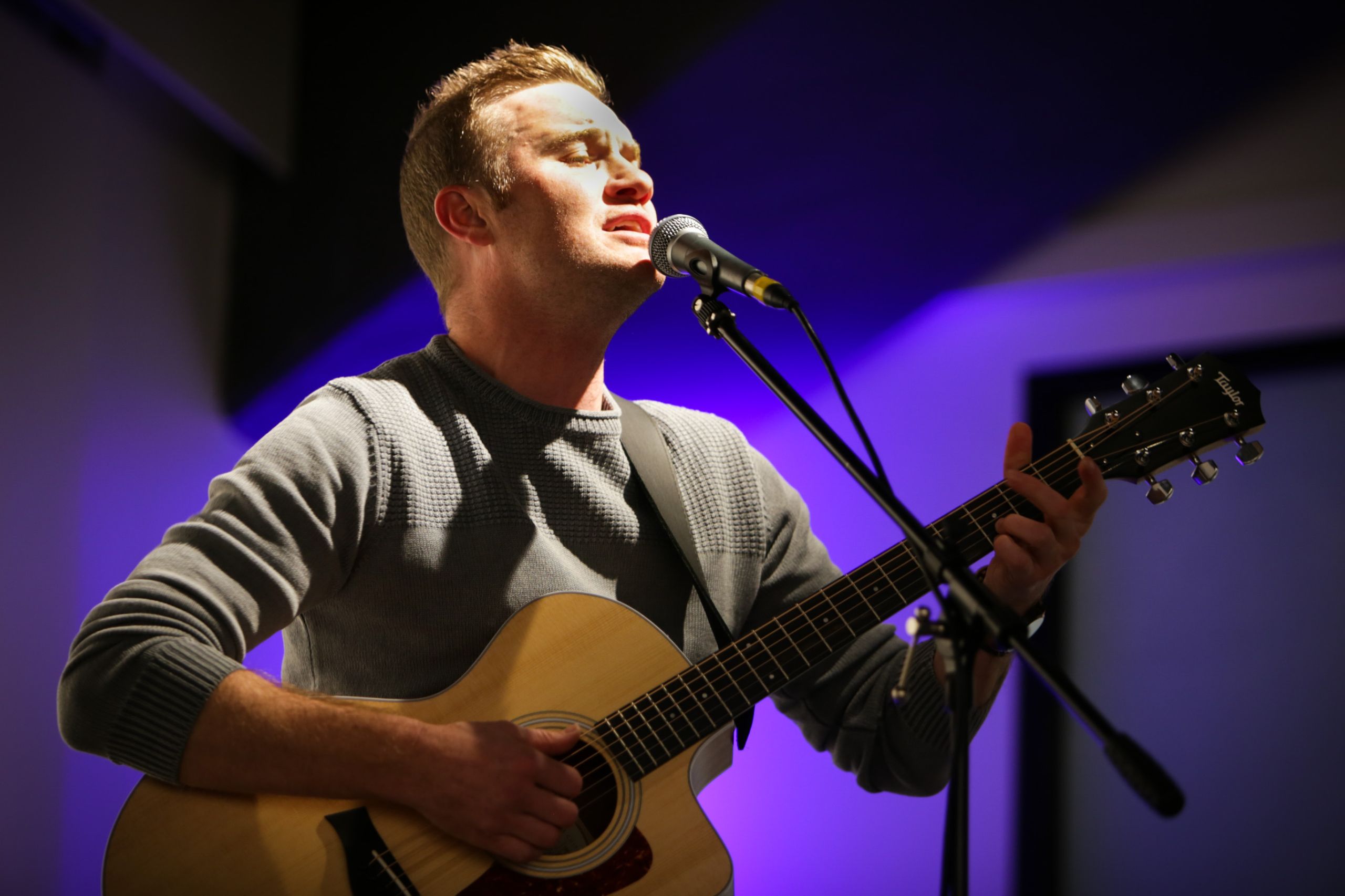 The Sunday Sessions at The Bowlo to be held on Sunday 3rd March will welcome another great act from the NSW Central West Region, James Rutten from Orange. With a bus running to and from Orange there is no excuse not to enjoy an afternoon out at The Bowlo with great country hospitality and free live music!
Music writer Patrick Coomey included James in a wrap up of his favourite emerging artists in the region "2018 has seen a raft of local talent performing live, with some artists cutting new musical paths for themselves" and reviews on his social media with nothing but praises "Great voice! Great songs! Highly recommended".
James talks about his start in music and song writing "I started a rock band for a high school youth group which I facilitated for a couple of years which got me into playing Gospel music, which greatly influenced my song writing and playing style." When starting on the guitar he "learnt a lot of songs by John Mayer and the Dave Matthews Band."
"Nowadays, I'll listen to nearly everything, but I love country, soul, rock and gospel music – the stuff I really like playing on guitar. Many of my favourite artists are bands that were making it big around the time I got my first CD player in the 90's, and who are still releasing new music – Jack Johnson, David
Gray, Sister Hazel, Dave Matthews Band to name a few! A lot of my writing is my way of 'figuring stuff out'… relationships, tragedy, philosophy, and religion. I just got married, so a lot the recent stuff I've written has been love songs!" said James.
For details on the bus go to www.eventbrite.com.au and search – BUS TO THE BOWLO Canowindra. It's only $23 for a return ticket.
The Bowlo are proud to be supporting regional musical talent and have great regional sponsors including Pioneer Brewing Co and Windowrie Wines on board so leave the car at home!