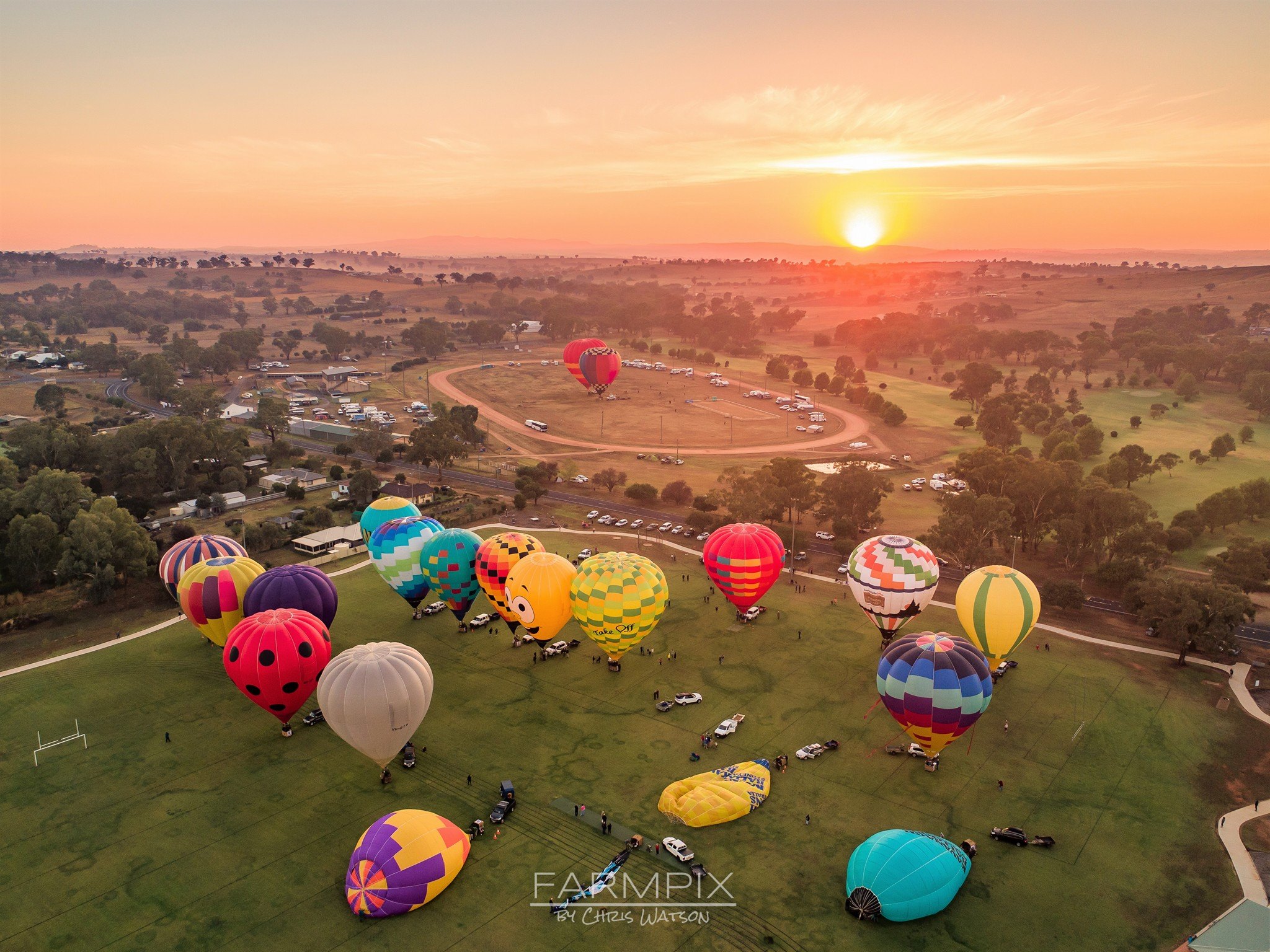 Over the next 10 days Canowindra will awake each morning to Hot Air Balloons filling the skies.
The Supagas Canowindra International Balloon Challenge takes place this time each year as Canowindra boasts perfect ballooning conditions.
"Canowindra is situated in a basin, which means the high winds mostly pass over the top thus the winds are generally calm. The road network is also extremely good for retrieving the balloons after they land," said Jan Kerr from the Canowindra International Balloon Challenge.
The official competition will kick off this weekend with the Key Grab to be held this Sunday morning 21st April. The Key Grab is probably the most spectacular event for the public to see. Balloons launch from a site of their choosing, with the aim to fly in to try and pluck a large key from the top of a flagpole. The key represents a major cash prize for the first one to get it. Spectators  can gather outside a safety exclusion zone around the flagpole to watch the fleet approach and cheer the pilots on.
The balloons will then start to compete each morning and afternoon around town from Monday 22nd April.
Of course the 10 day event will finish off with the famous Cabonne Country Balloon Glow on Saturday 27th April with gates opening at Canowindra Showground from 3pm. Don't miss the amazing spectacle of balloons lighting up the night sky at the Balloon Glow and Night Market.