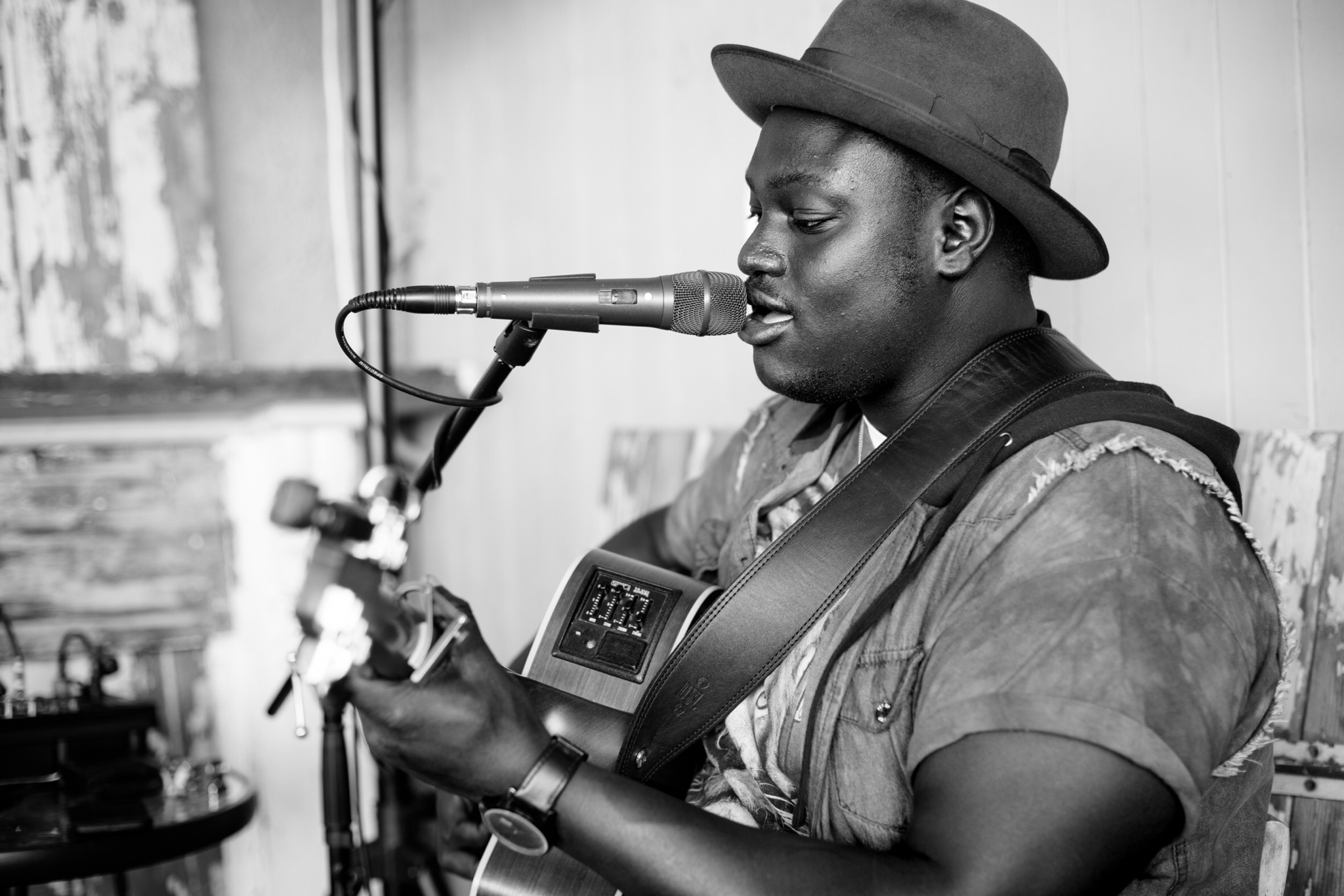 Due to overwhelming demand the team are proud to be bringing back to the Sunday Sessions at The Bowlo on Sunday 4th August, Lueth Ajak! With his powerful vocals and the ease of which he settled the audience into his creative and talented set of guitar and vocal loops there was no doubting Lueth would be returning for another Sunday Session.
Characterising his own performances as "a cheeky yet soulful style" this South Sudanese, Kenyan/Australian youngster describes his inspirations as being "African styled music and a mix in of westernised music. I was born and raised in Nairobi, Kenya, lived with lots of family and we enjoyed music as a part of our lives."
Growing up, Lueth listened to the likes of Ray Charles, Stevie Wonder, Frank Sinatra to Usher, Alicia Keys and Bruno Mars … you can't go wrong with inspiration like that!
Lueth started doing gigs in the NSW Central West back in 2012. Lueth has endless reviews praising his amazing vocals, performances and the ability to "work a crowd" plus comments such as "Amazing mix of old and new songs, he has an amazing voice!"
Raffles are run each month to support the free live music so grab a ticket with the 'Surf & Turf' tray from Muzzy's Quality Meats plus other meat trays, award winning wines from Windowrie Wines and the sensational beers from Pioneer Brewing Co.
The Sunday Sessions offers you a Plan B so you can leave your car at home. Call Peter on 0459 913 894 with the courtesy bus running between 2pm – 7.30pm.