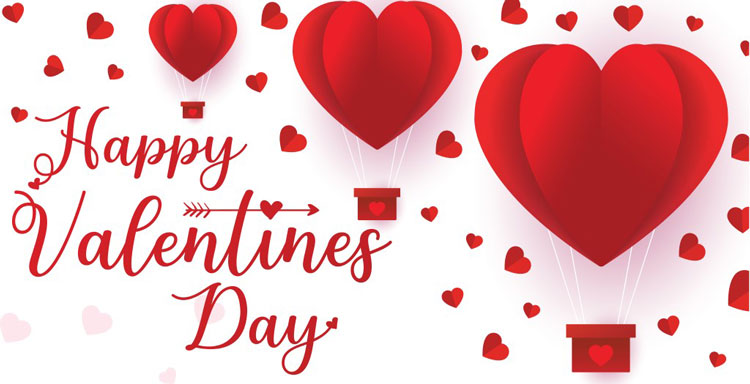 We all crave love and companionship so why ignore the celebration of love this Valentine's day on Friday 14th February.
Think back to the beginning of a relationship where sparks flew, gazes longed and passion was ignited. What happened you must be thinking? Effort is the answer and too often people slip into what is easy and comfortable. Make the change this Valentine's Day and bring the romance back into your life.
Romance is the key to keeping that burning passion alive for one another. Whether it be big or small gestures, just make them count. Be thoughtful in giving and grateful in receiving. Be spontaneous, go on a daring adventure, cook them a meal (even if you are a horrible cook), make them something special (even if you don't have a creative bone in you) and most importantly listen. Listen to not only their tedious rants and raves but their goals, aspirations, dreams, wants and desires.
It is believed that Valentine's Day originated from the ancient Roman fertility festival Lupercalia. During this festival young women would place their names in a large urn, young men then drew a name out and whomever they drew they were now romantically linked to them for the next year.
Wherever it came from why not celebrate what all humans crave in life, being loved. Celebrate it, rejoice in it and enjoy it.
Why not spoil your partner with a special 3 course meal at The Canowindra Hotel with live music from Lusi Austin from 6-9pm. To book a table call 6344 1407.
Classic Country Rose will be delivering to Canowindra, Cudal, Cargo, Carcoar and Mandurama on Valentine's Day so place your order now for flowers, chocolates, wine, fruit and balloons, simply call 6363 1046.
Roses are red, Violets are blue, The Greenhouse of Orange has date night ready for you, with dinner, music and the perfect movie.
Start your night off with a couple of drinks and tunes from Matt Boylan-Smith & Lina Alice from 5-9pm. Moving into dinner, select one of the Valentines Combos which includes your after dinner treat for the 9pm screening of "Hitch" on the Big Rooftop Cinema Screen.