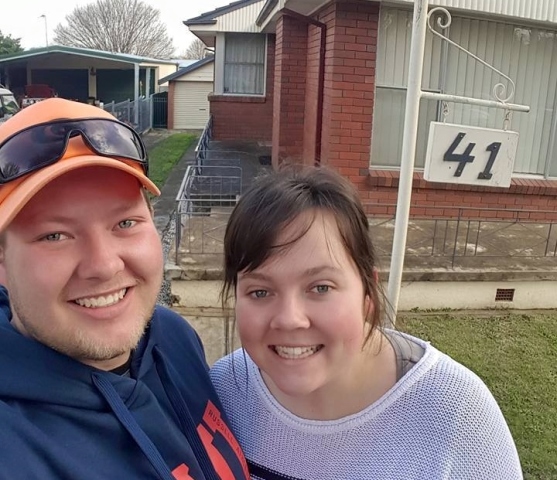 Last week, young local couple Mark Wilson and Cass Forbes awoke at around 2am to find their house on Cargo Road engulfed in flames. Luckily, the couple had a smoke alarm installed which went off and allowed them both to escape the house to safety, where they called close friends Mat Watson and George Delaney who came to their aid and the emergency services, who put out the fire. "We'd like to thank NSW Fire and Rescue, Rural Fire Service the police and the ambulance, they all did a very professional job under the circumstances" said Mark.
The event has provoked an outpouring of well-wishes and offerings of help on the pairs Facebook pages. However, the couple have remained positive and upbeat despite the accident and are now encouraging everyone to invest in a smoke alarm. Cass wrote on her Facebook page, "Mark and myself are doing ok, the main thing is we are safe and we are extremely lucky… If that alarm hadn't woken me up in order for me to wake Mark up, grab our phones
and climb out of the window to safety then who knows what the result would have been. My wish is for everyone to listen and purchase a smoke detector because they do save your life."
The duo had already been planning to move to Orange before the fire so have now been able to move into their new house this week. "It's affected Cass a lot more than myself," said Mark, who recently proposed to his now fiancé; "I've lost everything but on the plus side I don't have to move everything now or clean the house before we left so that's a bonus!" he joked. The couple now plan to begin their new life together in Orange and have said they've grown much closer due to the ordeal. We wish them both the best of luck.