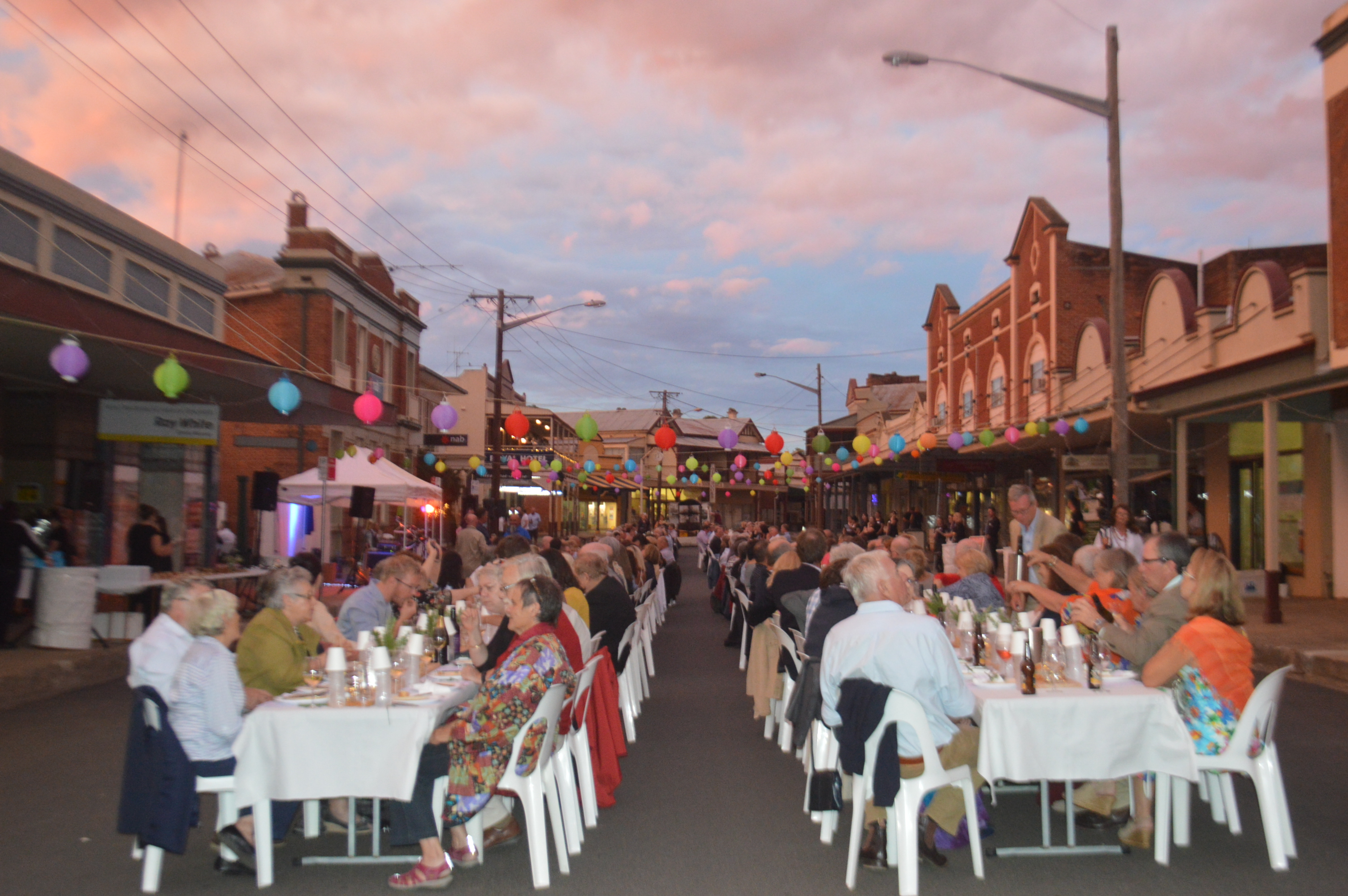 The 100 mile dinner celebrated another successful year of bringing local produce to the plate.
Tables lined the main street with lanterns lighting them up. Gaskill Street was a buzz with people enjoying live music, local food and wine.
The evening was organised by canowindra@home a not-for-profit community group made up of local wine and food producers, chefs, cooks and interested locals.
President of the organisation Helen Tiney on the night said, "We are very happy to be back on Gaskill Street sharing food and wine, local to the area within 100 miles."
The concept of the event is to focus on the produce in this area within 100 miles of Canowindra. Thankfully Canowindra and the surrounding areas have an abundance of quality produce and the event is all about showcasing that and the town.
This year canowindra@home partnered with Kim Currie The Owner and Chef at Zin House in Mudgee who prepared and presented the meals on the night. Kim Currie is the original founder of Taste Orange and carries the focus of showcasing local produce with her.
Kim Currie has spent the last thirty years immersed in regional food, cooking it, marketing it, supporting and living amongst it.
Her favorite quote is passed down from her gardener Grandfather "You may walk to the garden but you must run back to the kitchen." Kim believes that the best cooks are those who also garden.
Helen Tiney said, "We are very proud to bring you this evening."
As well as the main street flowing with food and people so did the balconies in town. Both the Old Vic Inn and the Royal Hotel held successful nights also bringing the concept of local produce to the floor, or above in this case.
Canowindra certainly showed off what it has to offer in what was a spectacular night.