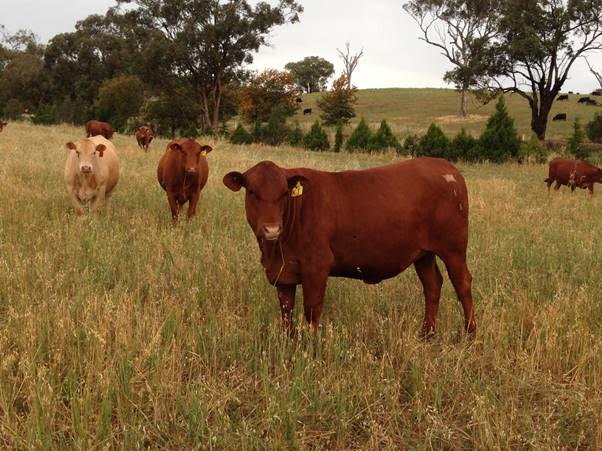 Elders Live Export are one of the largest suppliers to the live export
market and offer their clients guaranteed supply of quality stock
to their specifications. They work closely with all links in the supply
chain (processors, live-exporters and feed-lots) in Australia and
overseas to understand supply requirements and availability. They
are always looking for quality cattle to meet their export demand.
Their live export operations meet all Australian Government regulation
and standards including the Australian Standards on the
Export of Livestock (ASEL version 2.3) from sourcing, preparation,
management and transportation of livestock through the supply
chain to the point of disembarkation. They also provide technical
support to their overseas customers, to ensure that livestock delivered
perform at, or above expectations.
One of our local studs, Southern Star Rural Canowindra was
contacted by Elders Live Export in relation to a request from one of
their clients in Pakistan. Elders were looking for special breeds of
cattle which were bred south of the tick line.
One of the reasons for the selection of Senepol heifers from
Southern Star Rural, is because of their superior meat quality,
along with their hardiness, which makes them attractive to thriving
in harsher climates.
Southern Star Rural commenced operations in 2013, breeding
purebred Senepol, Angus Senepol cross and Charolais Senepol
cross. This year they also had a successful bull sale at the 5 Star
Senepol Sales in Rockhampton in September, with their purebred
and composite bulls selling well.
The requirement from Elders was they were looking for Senepol
maiden registered heifers to go to Pakistan on a breeding campaign.
This was part of a repeat order which included some Speckle
Park heifers from Yeoval.
Further enquiries in relation to Southern Star Rural Canowindra,
contact Clayton Maynard on 0439 209 204.