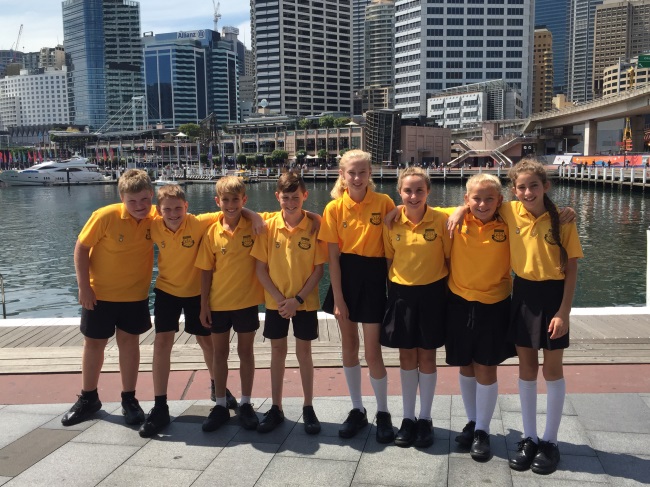 On Monday 12th March eight student leaders from Canowindra Public School (Captains and Prefects) and nine student leaders from St Edwards Primary School went to Sydney for the National Young Leaders Day.
The Canowindra Public School students were lucky enough to visit some amazing places whilst in Sydney including the Art Gallery of NSW, Circular Quay, the Sydney Opera House, the Harbour Bridge and Luna Park.
The first speaker at the conference was John Coutis, who talked about his life and how he coped with having no lower body and overcoming bullies. The next speaker was Lauren Cheatle, an Aussie cricket player. Who told the children the quote "If it doesn't challenge you, it won't change you".
Next was Harrison Craig, a singer who won the Voice in 2013. Harrison talked about having a dream and how to stick to it and even performed his favourite song.
Matt Cosgrove was the final speaker who is an amazing author who turns books like Snow White and the Seven Dwarfs into funny gruesome stories with no happy endings. "The Young Leader's Conference this year was heaps of fun, and we all enjoyed the time. We hope next year's leaders enjoy the experience just as much as we did! On behalf of all of the school leaders we would like to give a big thank you to Miss Mindy Dixon and Mr Norm Duguid for taking us," said Emily, Amelie, Bella and Georgia from Canowindra Public School.
Laura Atkinson from St Edwards said "It was inspiring and I really enjoyed it. The best speaker was Matt Cosgrove the author."