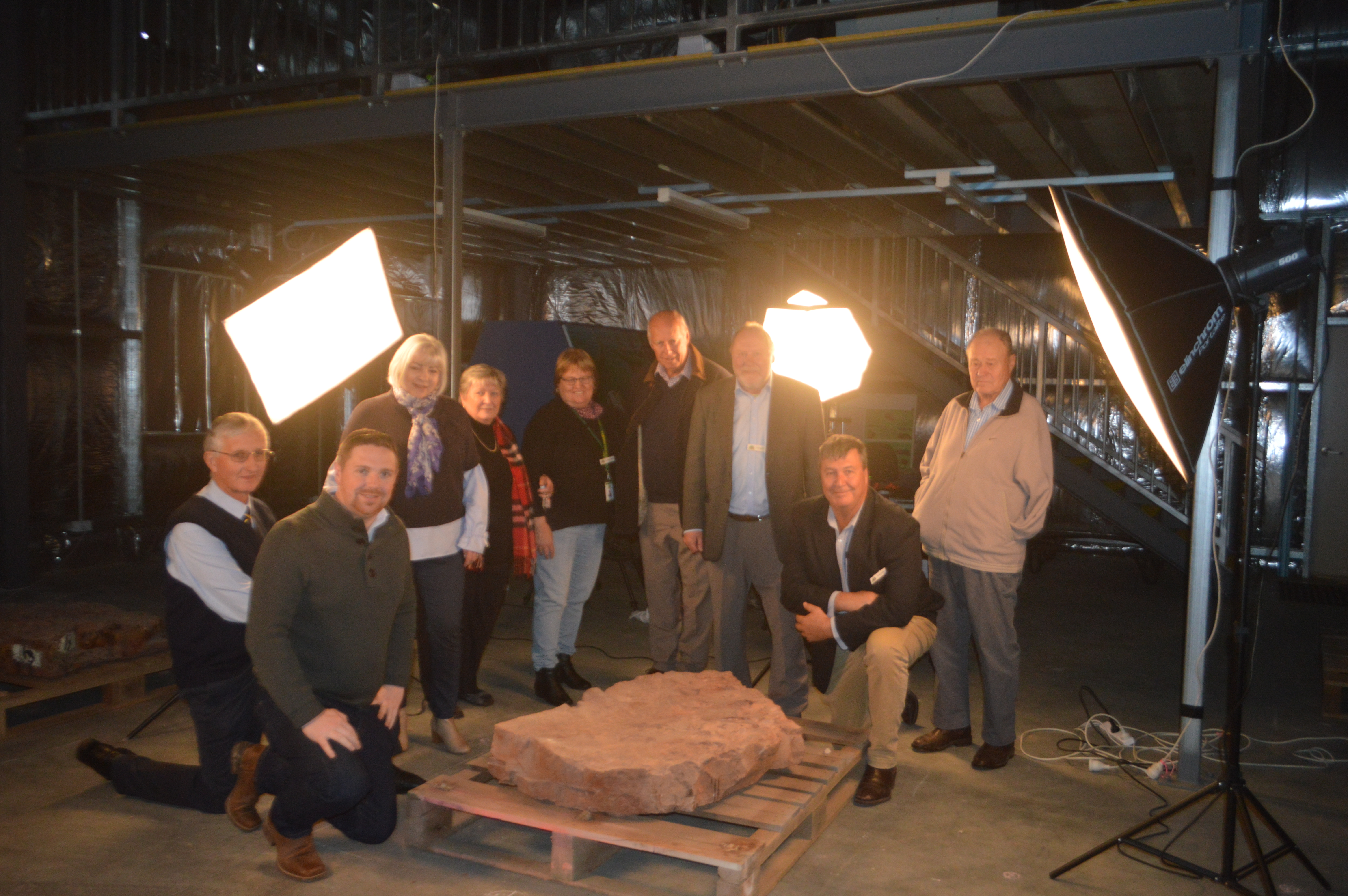 Cabonne councillors and senior staff spoke to and enjoyed lunch with student leaders from Canowindra High School, Canowindra Public School and St Edwards Primary School last Tuesday as part of Local Government Week 2019.
During their visit to Canowindra, Cabonne councillors and staff visited the HACC Office, Canowindra Arts space, Memorial Park and The Age of Fishes Museum.
"Cabonne Council has developed a tradition in recent years of visiting schools during Local Government Week to help young people in the Shire better understand how the Council works," said Dale Jones from Cabonne Council.
While at The Age of Fishes Museum the special visitors and students were exposed to the amazing work that is happening at the Museum at the moment.
The bulk of Canowindra's unique fish fossil slabs have been relocated from a temporary storage area to the new, purpose-built $600,000 storage and research facility.
The new centre, located adjacent to the Age of Fishes Museum, was built with the assistance of a $300,000 NSW Government grant and $300,000 from Cabonne Council.
While the best of the fish fossil slabs have been on display at the museum for a number of years, the rest of the slabs have been stored in less than ideal conditions beneath the grandstand at Canowindra Showground.
With some of the slabs weighing up to two tonnes, this week's relocation to their new home will be a logistical challenge, as well as marking a milestone in the history of the Age of Fishes Museum.
As part of the move, the fossils, which were recently gifted to the Australian Museum by Cabonne Council, will be digitally scanned by scientists from Macquarie University.
This will enable high resolution 3D rendering and 3D printing of the fossils, as well as digitisation and registration to meet latest international scientific standards.