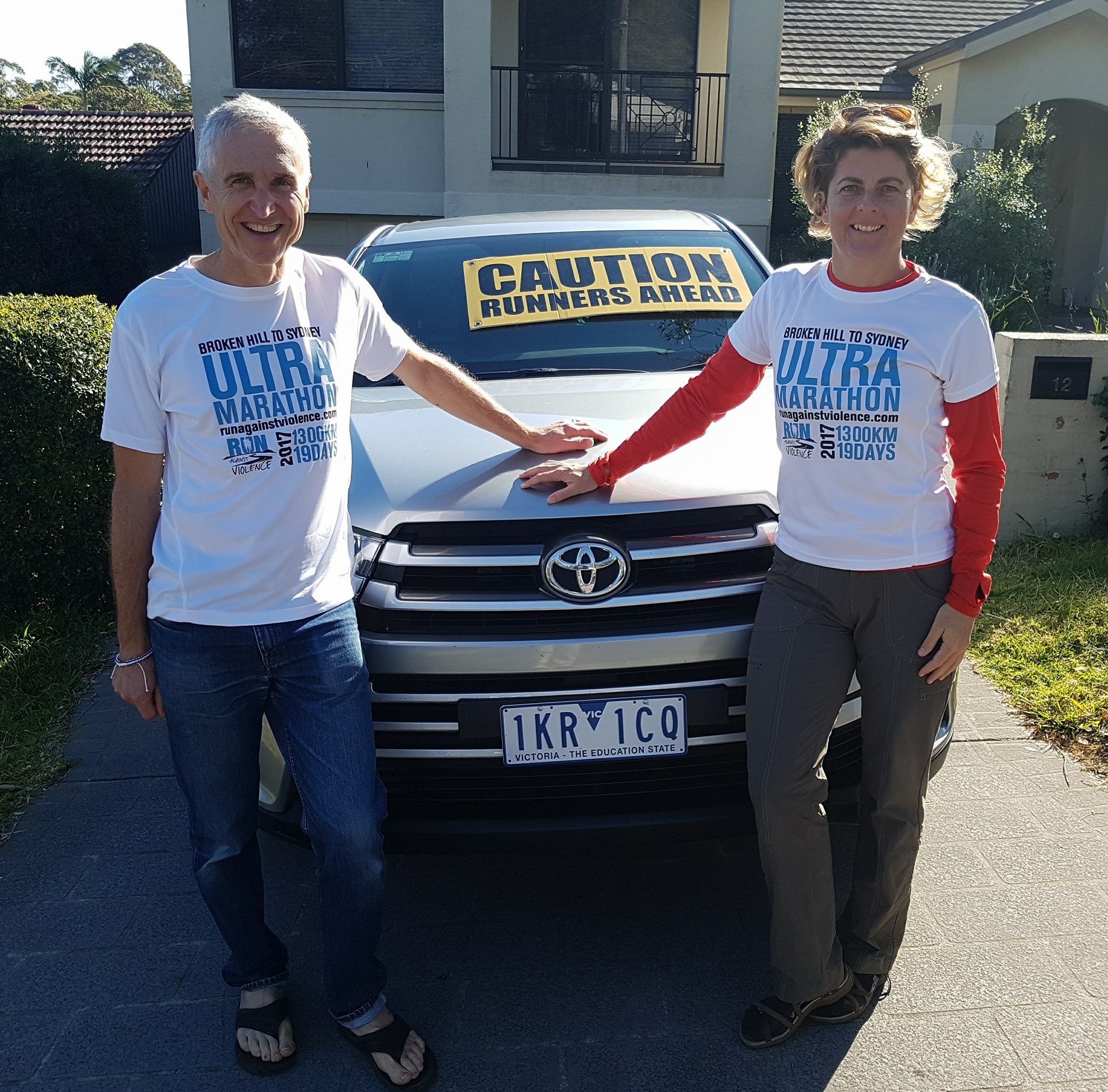 For 19 days during August and September 2017, solo ultramarathon runner and co-founder of Run Against Violence, Kirrily Dear will run 1,300km from Broken Hill to Sydney in the 'Steps Together Ultramarathon' to give a voice to the often-silent victims of family violence, the children. Family violence is the leading cause of homelessness for women and children in Australia.
Run Against Violence is on a mission to engage all Australians in a positive conversation about family violence, to remove the stigma and barriers that prevent people from asking for help. The Run against Violence (RAV) is, a not-for-profit organisation run completely by volunteers.
On Monday 11 September Kirrily will be running from Canowindra to Orange, leaving town at 6.45am, arriving in Orange via Cargo Rd at about 6.00pm. Local Alison Stephens from Canowindra Tyre Service will be joining Kirrily on this leg of the journey. In 2015 Alison Stephens competed in the Big Red Run a multiple day marathon event through the Simpson Desert in Central Australia. Earlier this year Alison was the first female across the line in the Golden Gate 30km Coastal Trail Run race in San Francisco with a time of 2:58:51.
From 5.30pm the Orange community will be hosting a BBQ in the Performing Arts Centre at Orange High School with entertainment provided by the local High School students. For further information about the Run Against Violence please contact Kirrily Dear at ravproject15@gmail.com or Phone 0425 285 293 or Brad Smithers on 0401 897 746.