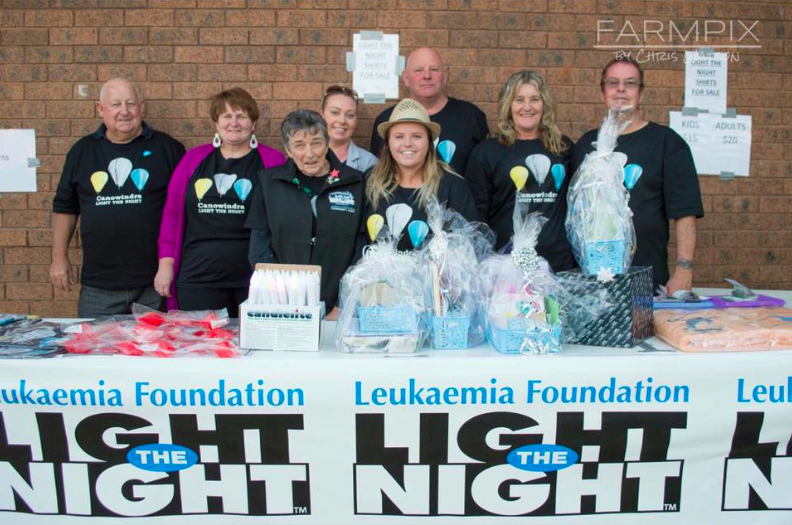 This years Light the Night numbers were up from last year, with over 300 people attending the event to raise money for the Leukaemia foundation. There were plenty of market stalls, a football game, lots of entertainment and the beautiful magical lantern walk. The rugby verse league game kicked off the afternoon drawing in a great crowd. The League won overall with the score being 31-21, but it was great to see a friendly game. If anything the Rugby won at League and the League won at Rugby. A fun game that will now become an annual event.
A big thank you goes to the organisers of the football game with a special thanks to the League boys who went all out and had jerseys, socks and shirts made for the event. There were over 40 market stalls and live music from Rustic Charm and Macy Boland, which was enjoyed by all. Alikinetic dancers put on a great performance for the evening as well. Minion and Peppa Pig made a special appearance at the event, which the kids just loved.
The lantern walk lit up the oval and looked magical as everybody made the walk around the fitness path. Thank you to the major sponsors of the event, Kens Service Centre, Kinsela Agriculture and David Rice Transport, as well as a number of businesses who donated items for the raffle. A big thank you also to all the stall holders that attended, Spencer Chapman for supplying all the music, Cowra Freight for supplying the stage and Farmpix Photography for being the official photographer.
Committee member Maddi Kelly said, "The committee worked extremely hard to make this year more successful than last year and we feel as thought we have. We're looking forward to next years planning after we have a few months off."