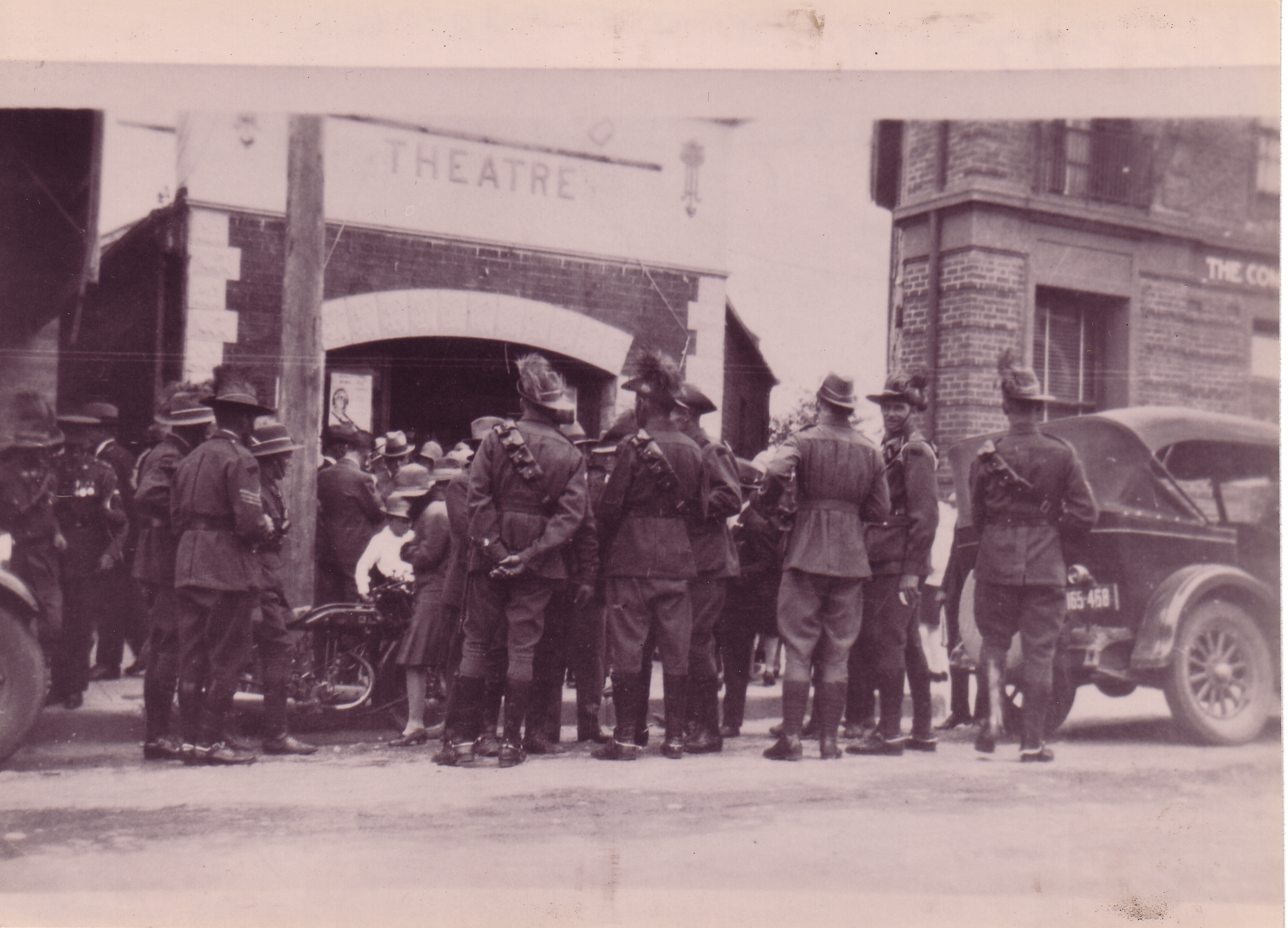 Re your Thumbs down in Phoenix of 26 July – 'THUMBS DOWN: For not keeping the maintenance up with the Light Horseman Monument in the main street.'
Jan Harrison and other members of the Historical Society have been trying to research any such monument.
The person who requested this Thumbs Down might surely know, but in the Society's collection of photos is the attached which show members of the Light Horse and the public grouped around the old Strand Theatre (now Carpet Centre) before the façade was remodelled.
We always thought that Anzac Day Services were held there before Memorial Park was established but maybe it was some other occasion like unveiling a plaque or monument which was removed when the façade was remodelled.
Can any readers help?
Thanks
RSVP
Dorothy Balcomb Ph: 6360 0618
Email: tekoona@bigpond.com
OR
Jan Harrison Ph: 6364 0258
Email: janicecharrison@bigpond.com