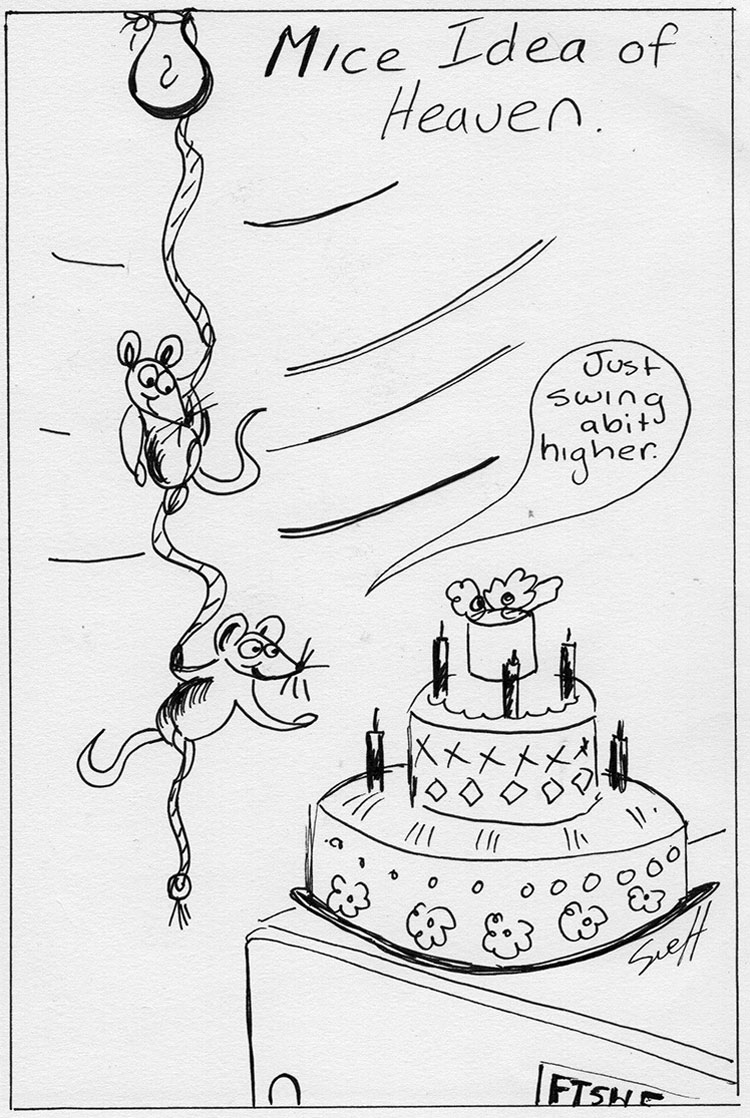 Dear Readers,
I am not a professional expert on mice. There are however, a few tips I can suggest that may help in the home to reduce your mouse population. I am but a humble home cleaner and in my experience, applying the following 10 tips may help with mice infestation.
1. Do not eat in your bedrooms. Mice love small bite size crumbs and are opportunists. Keep your home clean.
2. Put you foodstuffs or interesting materials in sealed containers.
3. Cover the toaster. Toasters for mice are like a restaurant. Eat in or takeaway.
4. Mice can get through holes the size of a five cent piece. Never underestimate a mouse. Where you can, use steel wool to plug up holes.
5. Be sure to empty your garbage frequently keeping your wheelie bins away from the home.
6. Anything that smells of food like packaging or dirty clothes, keep in a mouse proof basket or tub.
7. Door bottoms and holes in walls from air conditioners need to be sealed well.
8. Do not leave wheat bags in your bed. The mice love these.
9. Traps are the best for the killing process but don't work unless they have bait on or in them. You may laugh, but I have seen quite a few traps where light-footed mice have licked them clean. Peanut butter is a good option.
10. Baiting is alright, but I personally do not like the chance of other animals being affected. Some other ideas are mothballs, cloves and ammonium—anything with a strong odour.
Hope this helps!
From your local Happy Home Help,
Sue Hodge