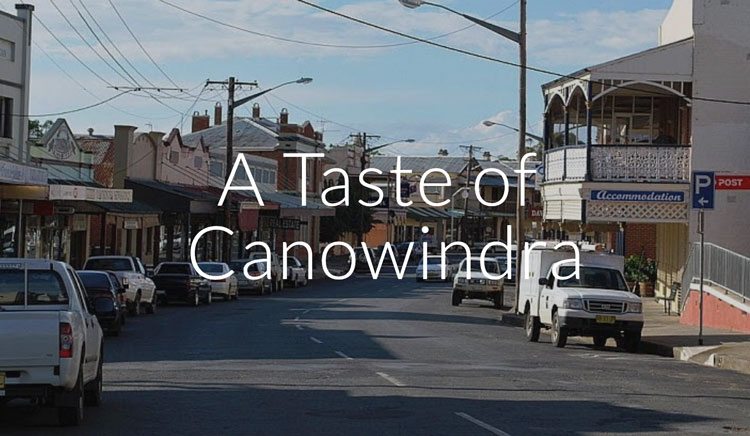 Dear Editor,
The Canowindra Business and Progress Association's (CBPA) "A Taste of Canowindra" Orange F.O.O.D week event was held last weekend.
Mother nature gave us the best day, with Canowindra really shining and an amazing community vibe. The local eateries did a great job serving up locally produced "yum" to the waves of locals and visitors meandering throughout the day and evening.
Our Busking Competition was a great success. We would like to thank all our amazing performers and our judges: Helen Payten, Eleena Markcrow and Andrew Wooldridge, for putting in a mammoth day! Thanks to The Rogue Carriage Cafe for providing a delicious lunch to keep the judges going and Eureka Plants and Antonios Wines for lovely gifts.
Alikinetics Dancers busted out the moves for a flash mob performance in Memorial Park whilst we collated the score cards for the Busking Competition.
The winners in our Budding Stars category were Henry Duguid and Alex Mitchell on guitars, taking home $200 from sponsors Little Big Dairy Co. Second place went to Josie Reynolds and her beautiful voice and violin. Josie received a $100 voucher from Landers Music. Jonty Bullocks came in third place on classical guitar with special guest singing siblings. He took home $25 from Daly Carpets and Flooring.
Our Seasoned Musos category saw Greg and Trevor, members of a local band called Midlife Crisis, pump out pub anthems and hits from the past to take out first prize of $250 from Little Big Dairy Co. Goologong local, Dave Britten was joined by the magical voice of Toni Rye to take out second place from Lander's Music. The sweet sound of voice of Laura and her guitar, brought us a range of songs from Canadian folk to Nirvana unplugged, winning her third place from Daly Carpets and Flooring.
The Lawrence's IGA People's Choice award of a $50 IGA voucher went to Denis McKay for his storytelling, harpsichord, guitar playing and singing, which filled the town with a nostalgic feel of times gone by!
A special thank you to our sponsors and participants for making "A Taste of Canowindra" possible.
Regards,
the CBPA committee