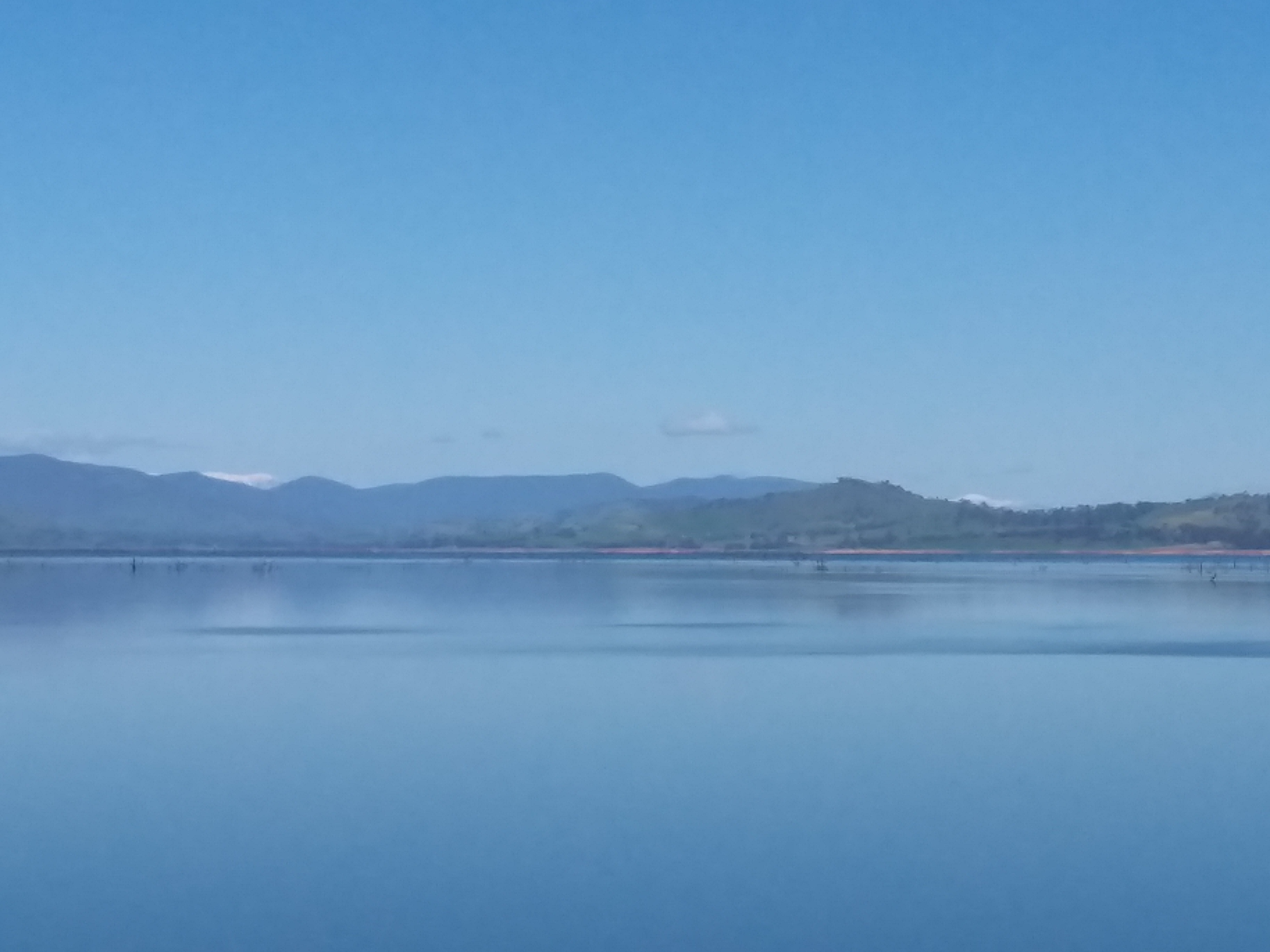 Hello to all at Canowindra and district from Al and Deb Symons…
Hoping all goes well and slowly warming up albeit very little rain. At Echuca we visited the old wharf area with many buildings retained and restored from 1800-1900 when the paddle steamers plied there trade loading and unloading many years ago with several paddle steamers still in use.
One famous one named the Pervensy was used in the TV and Movie All The Rivers Run with Sigrid Thornton and John Waters.
You can still take a trip on this steamer reliving the past on a slow trip along the Murray River.
We next travelled on to the Lake Hume Dam caravan park near Albury for some wind down time. A bit of shopping and some fishing with no luck so far, still a bit too cold for them to come on the bite.
Also a surreal view from our site of the snow-capped mountains over in Victoria towards Falls Creek.
By the time this goes to print we will be back home and will catch up with all.
Next couple of weeks we will relate a bit of a travel summary with a rundown of things to prepare for and some of the overall costs on a trip of this length, always be prepared for the unexpected is a good motto.
Until next time all the best from
Al and Deb.