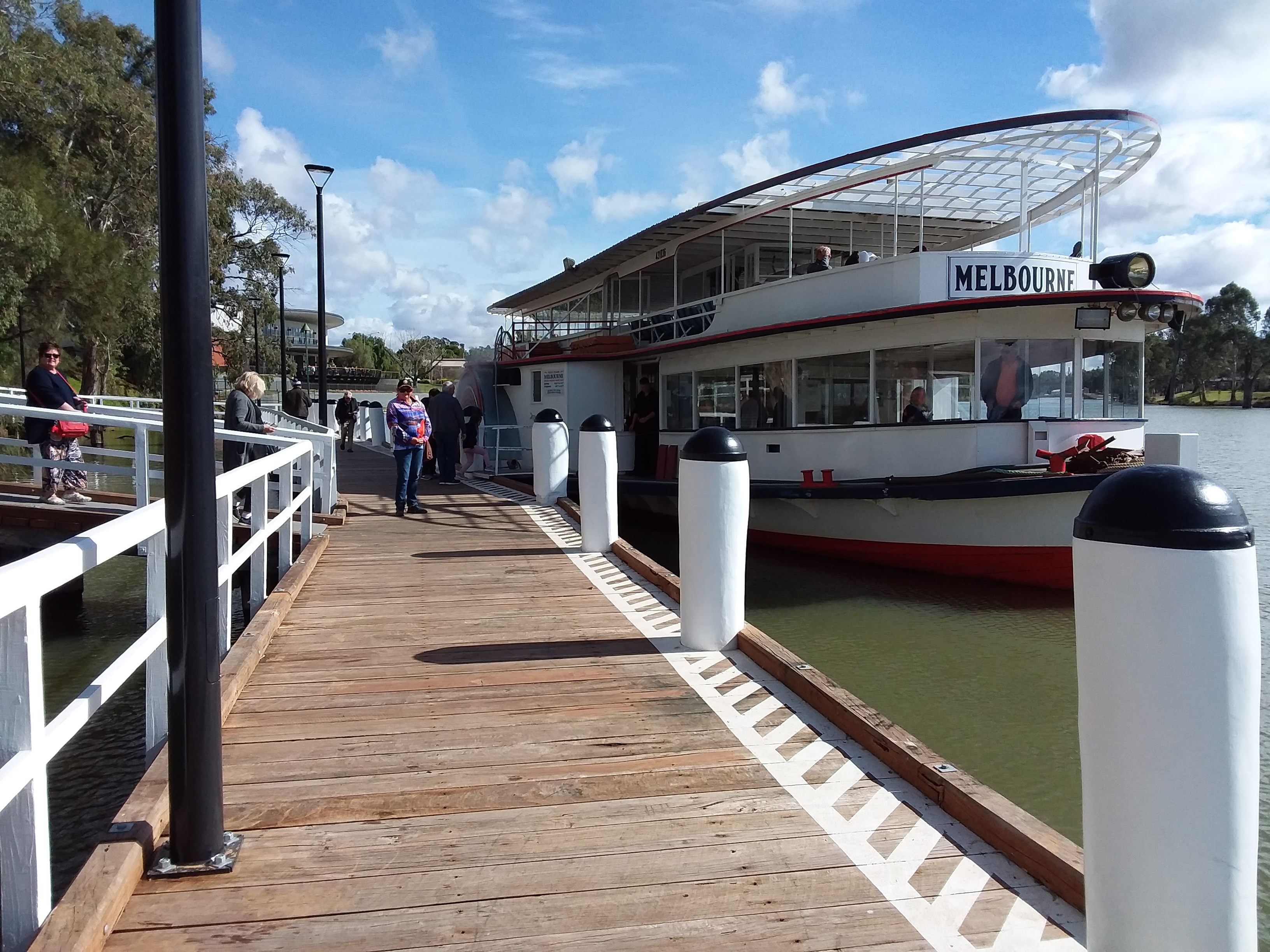 Hello to all at home in Canowindra hope all the Dad's had a Happy Father's Day as I did. From Lightning Ridge it was onwards to Bourke where we visited the Back-OBourke Exhibition Centre that is very well set out taking you through time. Drove 8kms out to the Darling River seeing the old bridge and great fishing/camping area.
Next travelled across to Broken Hill and it's long history of mining. Went up to the Line of Load Miners Memorial with various old mining machines displayed plus stories of mining as you go along the walk to the memorial that lists names, ages and nationalities of miners killed on the job throughout Broken Hill's mining history.
Next travelled down south to Mildura on the Murray River for a week. Visited several local tourist attractions and also went on a 2 hour tour of the river on the old paddle steamer Melbourne, takes you on a slow trip through place and time.
We are next off to Echuca for a couple of days then onto the big Lake Hume at Albury for a couple of weeks.
Until next update all keep safe.
Regards Al and Deb.