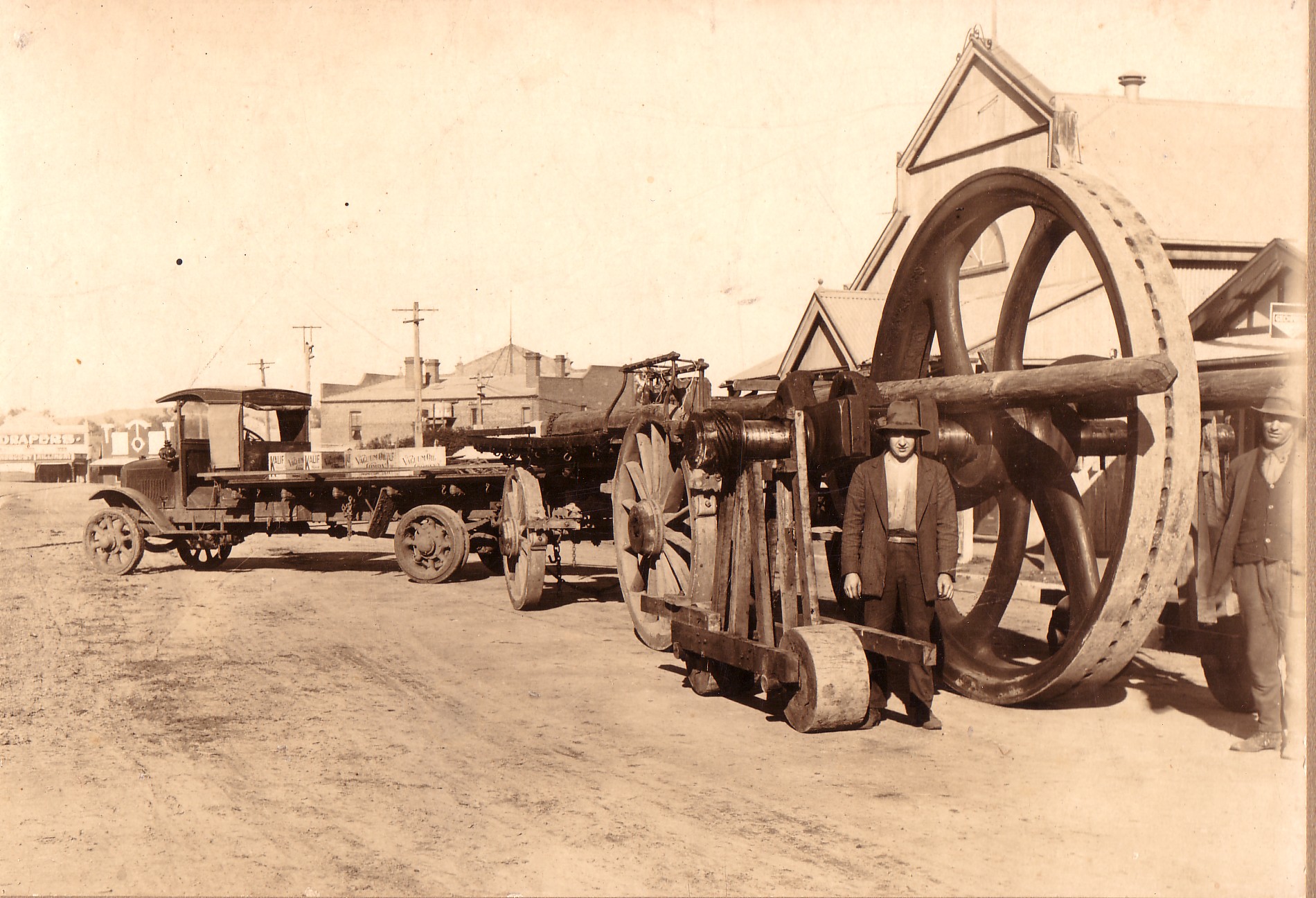 Dear Editor,
I am doing research on the buildings in the Canowindra CBD which includes Ryall Street where there was once a Hall used for many functions. It was there until the early 1930s but I would like to know when it was demolished or removed.
'Boyd's, Fogarty's or International Hall, Ryall St.
John Boyd bought the Victoria Hotel with land attached, including much fronting today's Ryall Street, and built the first brick section of the Victoria Hotel in 1908 next to the old 1865 weatherboard inn. The Canowindra Star of 12 May 1911 reported that Messrs Hanlon Bros were 'engaged with the erection of a large hall for Mr J Boyd in Ryall Street. Mr John Holderness Bates of Forbes was the architect. A further article later in 1911 reports that 'Mr Boyd's new hall in Ryall Street is nearing completion.' It became the popular venue for functions.
It was in the International Hall that the banquet for 150 people was held after the turning of the first sod for the Eugowra line on the 10 March 1920. Dances and early movies were held in the International Hall until the building of the Strand Theatre (now The Carpet Centre). The Canowindra Star papers reported many functions and meetings held at the International Hall in the years from 1911 to 1926.
The picture attached from the Canowindra Historical Society collection, dated 1924, shows it as a substantial building in the background when the fly wheel from the old Electricity Power Station next door was being removed. The site is still marked by a large concrete slab on which is a small building.
I have recently found a note on the back of a document in my collection: 'International Theatre to Belubula Park as shearing shed'. Unfortunately I did not record who told me. As the picture shows, behind the handsome façade it was like a big corrugated iron shed.'
I am hoping someone has some memories of this. If so please contact me on 6360 0618.
Thanks
Dorothy Balcomb
Honorary Historian
Canowindra Historical Society & Museum Inc