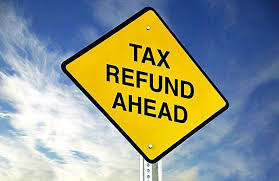 Tax time can often be a difficult time of the year as you become overwhelmed with what to do. To be prepared this year set aside some specific time now to go over your paperwork and create a checklist. This will ensure you tick off all of your required jobs and are able to lodge before the rush.
The Federal Government last week achieved another significant outcome in further delivering on plans to provide economic growth and job creation on which they were elected. Passing the $144 billion personal tax cut package represents the largest tax cut package in Australian history. This tax relief means regional Australians will have more money to spend at their local store. Small businesses will keep more of their hard earned profits to allow them to
invest, grow and create more jobs.
Tax cuts lead to higher wages, economic growth and more jobs while fulfilling the Government's commitment to helping families, small businesses and farmers. A lot of individuals become uncertain with what they can and can't claim at tax time.
The ATO website provides you with a clear and detailed list for claiming deductions such as home office expenses, self-education expenses, tools and equipment, clothing and dry cleaning, vehicle and travel as well as so much more.
As a basic guide you can claim any cost you incur if it relates to your employment or is made for general income. There are also specific guides on the
ATO website to guide you through this process. It can often be a very time consuming and frustrating time, so you can always reach out and ask the professionals such as CKC Accountants, David Bigg Accountancy, Bennett Keogh & Associates, Baillie Simpson Chartered Accountants and ITP
for advice.
"With the federal governments announcement recently on the biggest tax cuts in Australian history, now is the perfect time to plan for tax," said Joseph Cunial from CKC Accountants.
"At ITP we maximise client returns with our main focus on customer service, being prompt and meeting our client's needs. Be sure to get all of your paperwork organised with work related expenses, receipts and all income declared to make the process easier," said Jim McNaught at ITP.
"While planning for your end of Financial Year Income Tax is important, planning for your financial security is paramount and should be integrated with your Income Tax objectives, current and future lifestyle goals," says David Simpson of Baillie Simpson Chartered Accountants in Cowra.
It's important to collate all of your documents such as PAYG summaries, pension or government allowance, interest earned, rental property income, business income, work related expenditure, investment expenses, charity donations and private health insurance, just to name a few.
Tax planning should be customised to individual needs, and should be undertaken with the assistance of an expert. When planning now you should certainly consider strategies available specifically for Small Business Entities, such as the immediate write off deductions for capital items, and bringing forward expenses into the 2018 financial year. Other tools to discuss with your accountant or advisor include the use of Superannuation Contributions as a deduction or Farm Management Deposits as a strategy.
This time of year is also ideal for planning and forecasting for the new financial year. Professionals can refine the process of identifying both the goals and the concerns of clients, and work with them to map a plan for the coming years. This includes a cash flow forecast and projected Profit and Loss, and is ideally revisited regularly through the new financial year. Planning and measuring performance are essential for reaching your personal and business goals.
The sooner you get in touch with the experts, the sooner you can lighten your load.