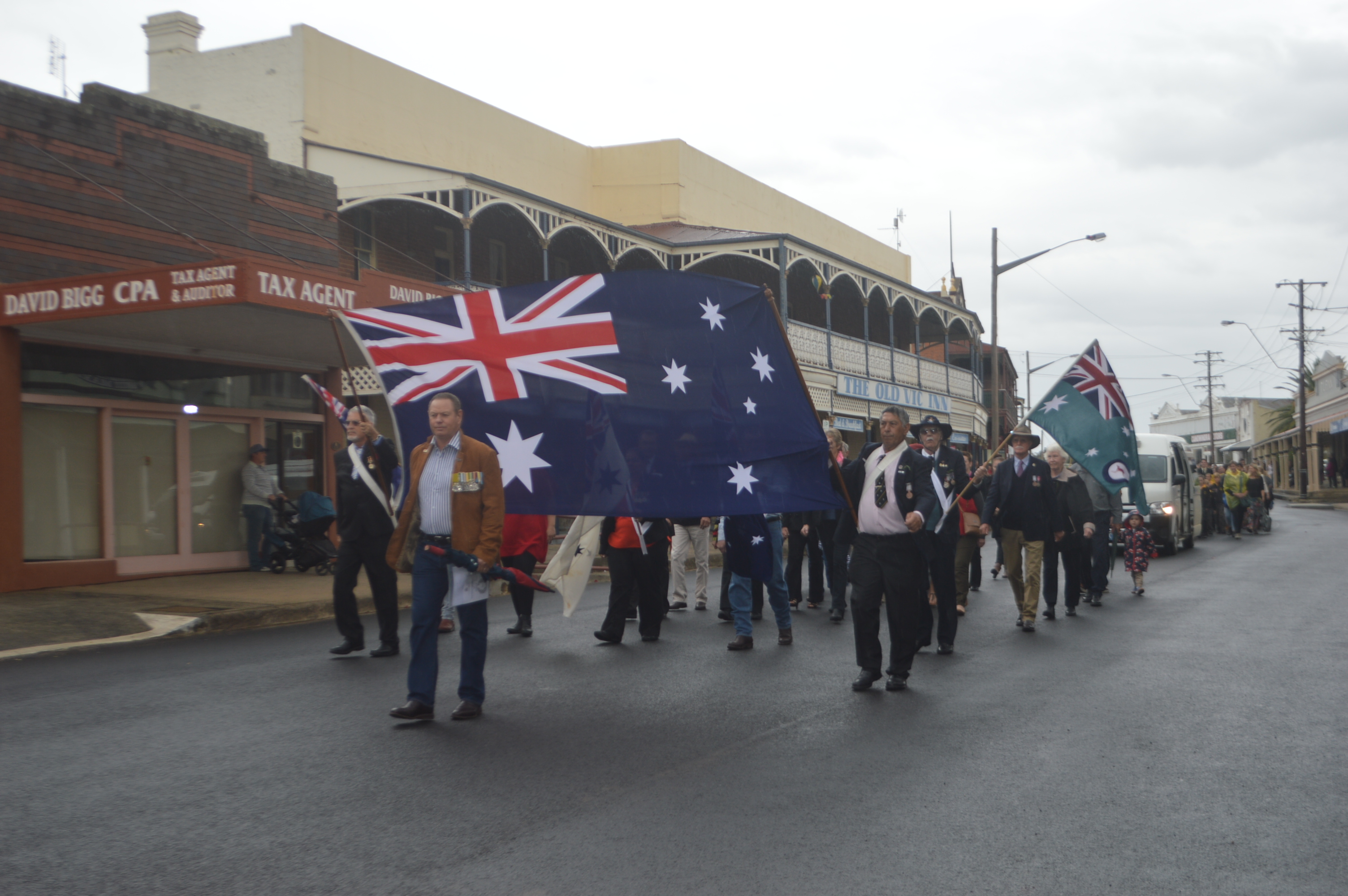 On a cold and wet ANZAC Day, Canowindra residents came out in support to attend the Dawn Service, ANZAC March and Memorial Service. Over 100 people gathered on Gaskill St to watch the local Pre School, Primary Schools, High School and many Community Groups march alongside the ex-servicemen and women who have served and servicemen and women who are still serving our country today.
2017 marked the 102nd anniversary of the landing at Gallipoli. War has and will continue to touch the lives of all Australians either directly or indirectly, and through ANZAC Day we can continue to shed light on the sacrifices and commitment made by those who hold the security and welfare of a nation ahead of their own.
Ex-Serviceman Chris Hodder was the guest speaker at the Memorial Service at 11am in Memorial Park and he spoke about being so pleased to see so many young people marching and attending the services in Canowindra. He then went on to speak of the mateship and heroism shown by the ANZACs.
In the tiny hamlet of Toogong just north of Canowindra several hundred attended a beautiful Dawn Service watching the sunrise over the paddocks and listening to an interesting address by Reverend Ian Lambert, Anglican Bishop to the Australian Military. The day was then capped off with a traditional beer or rum with mates at the Canowindra Services Club.