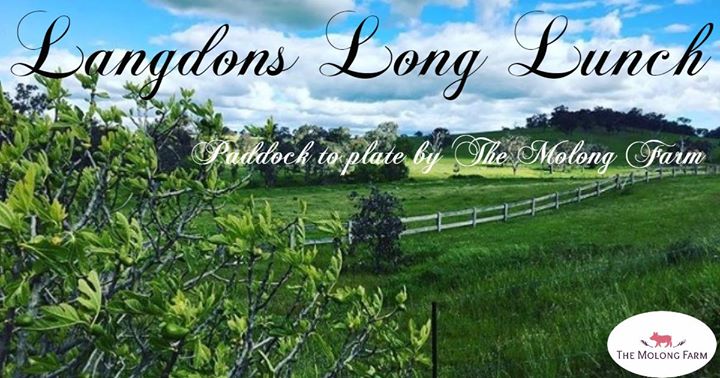 A seven course on farm lunch paired with the award winning Printhie wines or local Borenore Brew House beer for each course. Stroll the grounds and paddocks of Langdon's and experience how the produce was grown from farm to fork. The long lunch will feature live entertainment from local artists providing all the elements required to relax and enjoy the rural setting.
Langdon's is located on small acreage on the Peabody Road Molong. The historic homestead features lawns and gardens rolling out to merge with paddocks dotted with livestock and poultry. 80% of all ingredients and wine are sourced within 4 miles of Langdon's on
Peabody. The authentic on property lunch allows you to support and observe both the beauty of Langdon's and the ethical, sustainable
agriculture involved in creating the lunch.
The Molong Farm vintage food van caters its chemical free, artisan produce thorough the Central West. Growing a small market
garden, chickens, ducks, geese, sheep, cattle, pigs and goats. The small holding provided artisan smoked and cured small goods as well as rustic, low and slow catering.
Relax and enjoy a delightful day dining in different areas of the farm. For all questions call 0473 517 637, email emma@themolongfarm.com or find them on online and on Facebook.