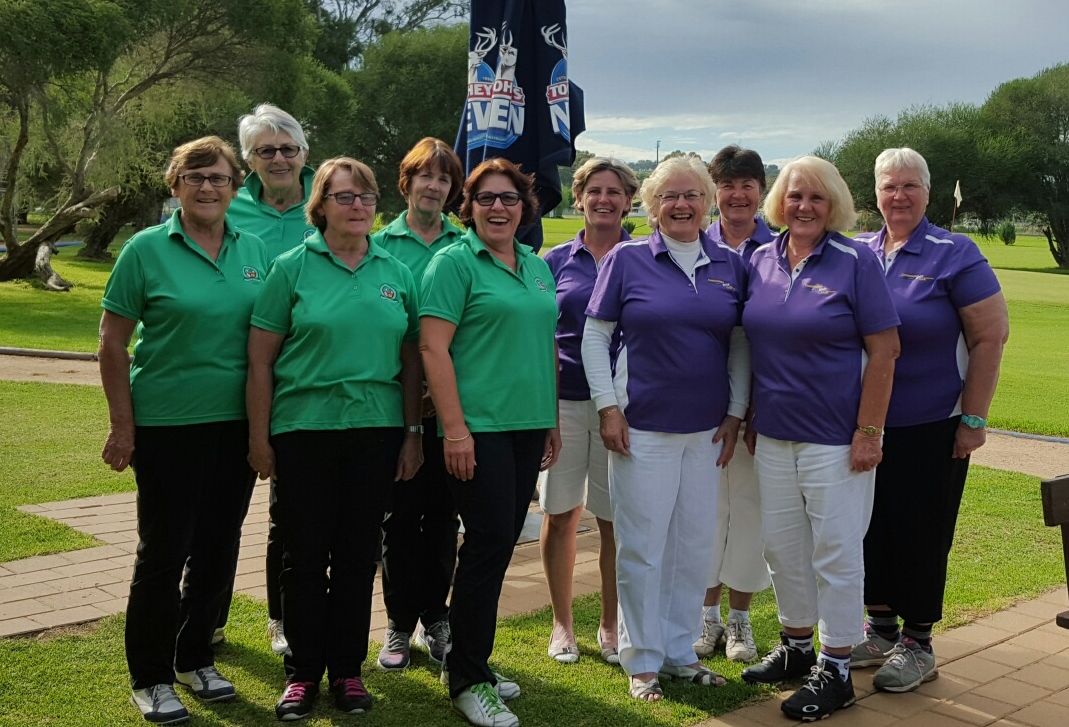 Julie Fairley has won another monthly medal with 73 Nett! Julie was the Div 1 winner for that day with Ann Cassidy the winner of Div 2 with Nett 78. The ball sweep went to Janet and the lucky wheel to Thelma. The Mabel McKenzie Brooch were Div 1 Annette Thomas, Div 2 Helen Kemper and Div 3 to Margie Sharpe, seniors' winner was Joyce Middleton. Helen Kemper has travelled to the West Wyalong tournament and also to Molong along with Joyce and Helen Constable who won the A grade Stableford.
Canowindra had 9 players who were able to travel to Parkes for the Western District tournament, a great effort for a small club. Unfortunately, no prizes were given to the defending champs or anyone else but a good time was had by all!
Round one of Pennants has been played at Canowindra against West Wyalong where the home team came away with a 3-2 victory. Good luck on 3rd June at West Wyalong. Round 1 of the club championships has been played, this year the format was voted to be 2 days of 27 holes. The second and final round will be played on Wednesday 25th May with Margie Sharp leading by a good head start in Div 3.