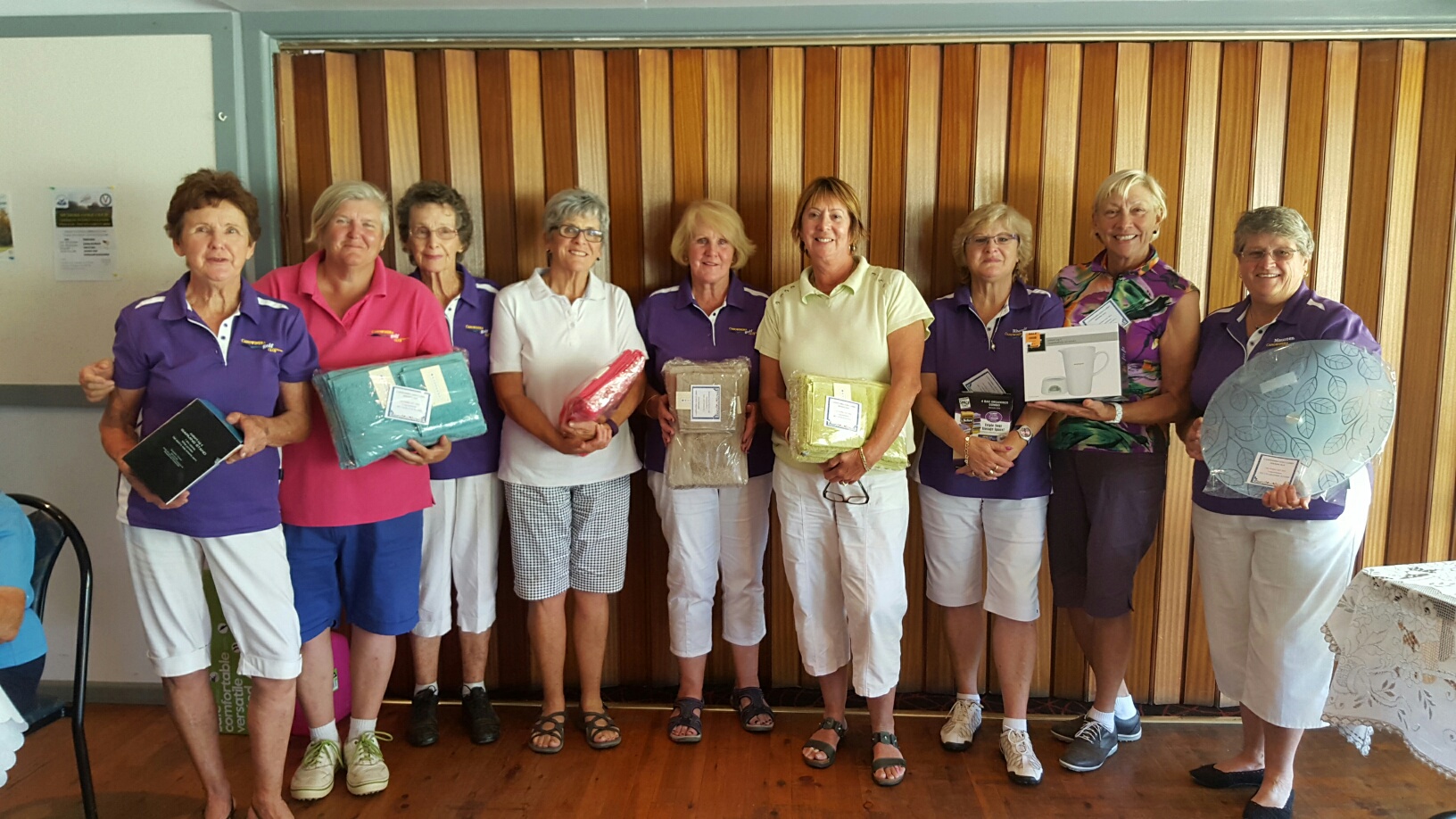 On Wednesday, 17th February Canowindra's lady golfers held their open day, with 32 players in total. Participants enjoyed a beautiful sunny day and travelled from Cowra, Forbes, Orange, Wentworth and Duntry League. The course has great coverage and lived up to its growing reputation as a challenge and created some interesting scores!
Div 1 Scratch Winner was Annette Thomas with 89, Runner up Glenda Hodge on 90
Div 1 Handicap Winner Eileen Wilson 73 on a count back from Joyce Middleton
Div 1 Stableford Winner Ros Fuller with 33 pts on a count back from Cookie
Div 1 Nearest the Pin was the lovely Anne Fields.
Div 2 Scratch Winner was Helen Constable with 91, Runner up Val Durack on 105
Div 2 Handicap Winner Marg Sharpe 74 on a count back from Marilyn Maxwell
Div 2 Stableford Winner Maureen Lawrence with 34 pts
Div 2 Nearest the Pin was our Rhonda Ward.
Congratulations to all the winners & to everyone for making up the field. It was certainly an enjoyable day. A special thank you to Jenni, Edna, Janet and Ros who through illness, injury or some other incapacitation could not play so helped on the day.
The Wentworth tournament will be held on 13th March.