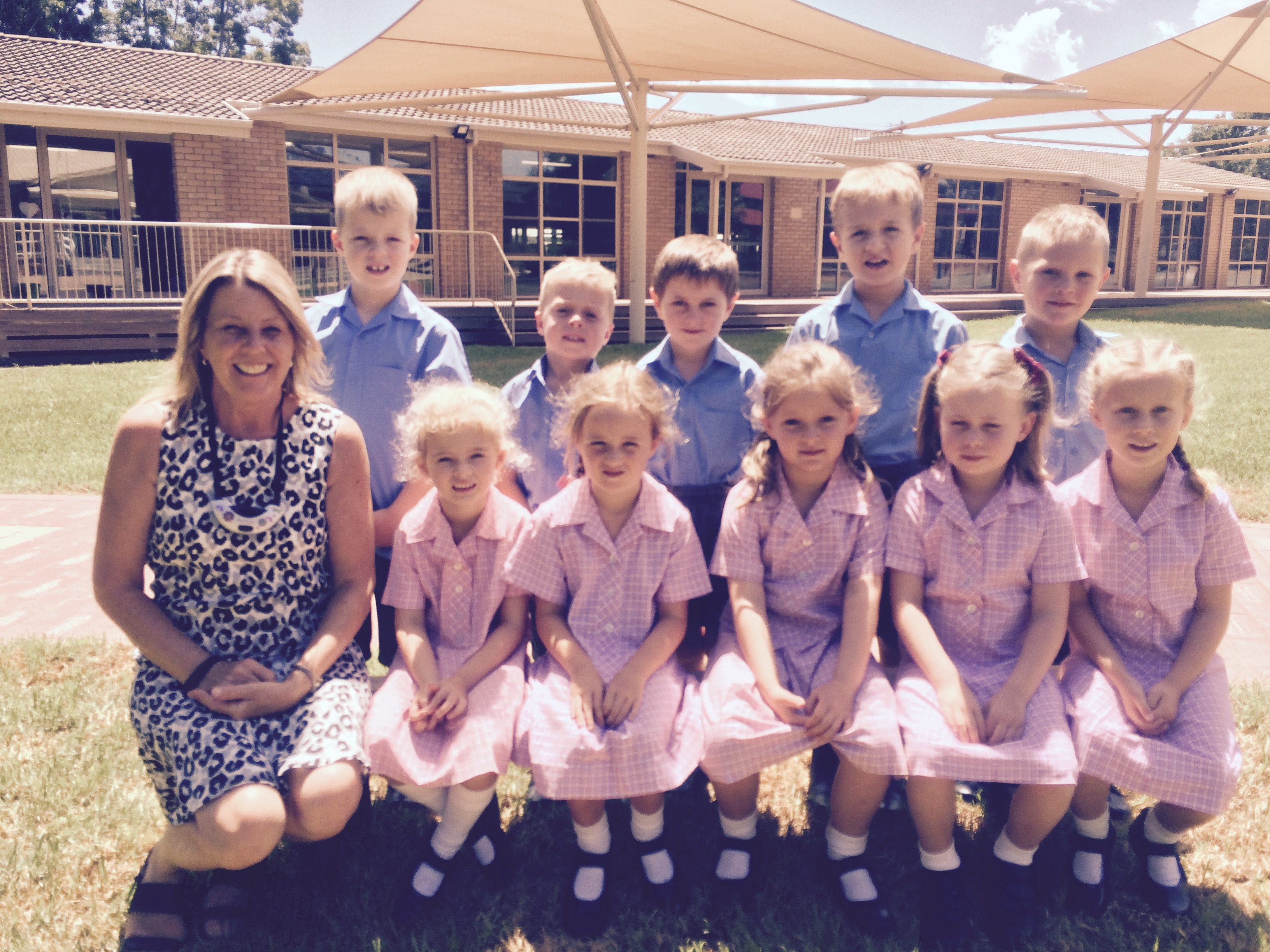 The wait was finally over on Tuesday morning for 10 very excited Kindergarten students starting school at St Edward's Primary
School in Canowindra. Their bags were packed, uniforms were freshly ironed and bright, their shoes were shiny and their oversized hats looked very cute. All of the children were very excited to be starting "Big School". Firstly the children dropped their bags into the Kindergarten room and then headed straight to the playground before the bell rang.
The first morning assembly for 2018 started off with Principal Mr Mac saying good morning and welcome back to all of the students.
He then went on to welcome the Kindergarten children and also two other new students in other years. The proud parents of the kindergarten kids looked on with mixed emotions and of course taking plenty of photos for the album.
Mrs Waters is the Kindergarten teacher this year at St Edward's Primary School and she was very excited to show the parents the transformation of the Kindergarten room after she had it all rearranged during the holiday break.
Kindergarten children will start at Canowindra Public School this Friday so best of luck – check out next week's paper for photos.