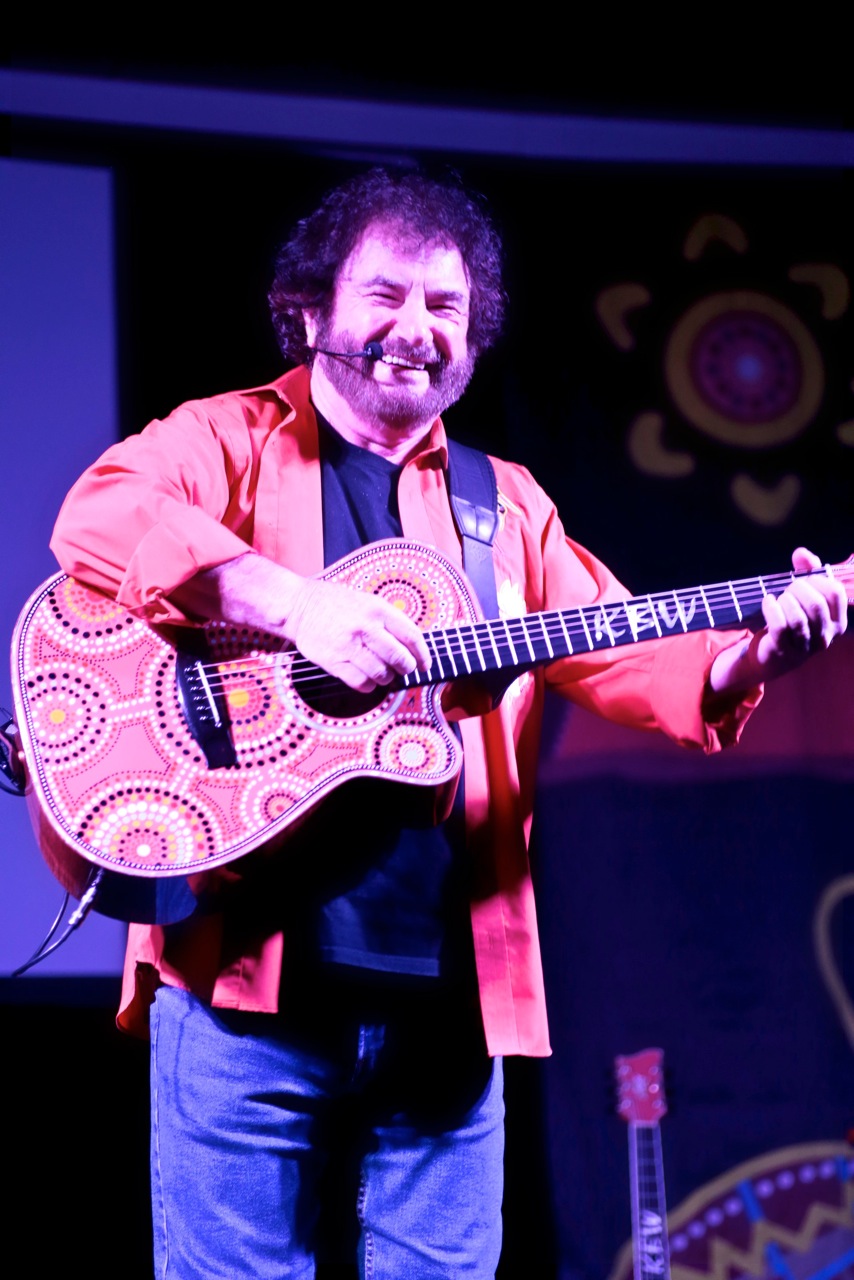 Aussie comedian Kevin Bloody Wilson is continuing his hilarious run of his tongue in-cheek politically incorrect Almost Awesome tour throughout the second half of 2018 and has just added a string of November dates.
Kevin will be at the Canowindra Services Club on Saturday 10th November. Touring throughout New South Wales and the Australian Capital Territory, he will continue to help 'prevent global boring'. As one of few funny-men who totally embody the spirit of Australian humour, Kev is revered around the globe for his Aussie larrikin take on life. He's performed everywhere throughout his career, from outback pubs to the hallowed halls of the London Palladium,
packing out houses wherever he goes.
An evening in the company of Kevin Bloody Wilson is jam-packed with entertainment. As anyone who knows the funny man performer, he is definitely not 'almost awesome' himself – but an aptly named tour opens up for a whole range of fun on the road. The tour will see him traverse his extensive back catalogue, performing fan favourites, like D.I.L.L.I.G.A.F, I Knew the Bride and Living Next Door to Alan.
Kev says audiences can really expect anything to happen. "There will be lots of full frontal nudity from me," he jokes. "The show revolves on its own axis, I never know night from night what is going in the show. A lot of ad-lib goes in, it depends what is happening in the world between now and then."
Kevin Bloody Wilson's story is one of legend. Always a larrikin, he originally recorded songs on a cassette tape for his mates, penned about his experiences working in the mines in Kalgoorlie, Western Australia.
Don't miss Kevin 'Bloody' Wilson as he heads to Canowindra this November on his Almost Awesome tour, with special guest Jenny Talia from Australia. Tickets are on sale now at the Canowindra Services Club.