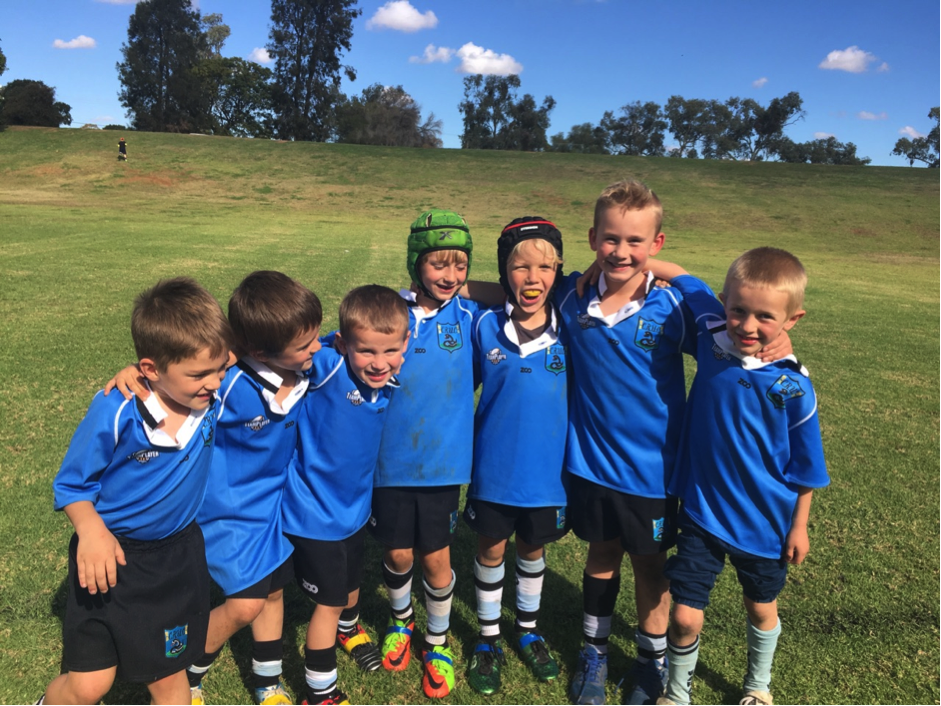 The Junior Pythons all piled into a bus on the weekend very excited to take on Nar- romine, with many families coming along to support them, which was great to see!
The Under 7's had three great games with fantastic runs from Will Swords, Clancy Hazelton, Rueben Cleary and Alex Rice. Alec and Sab Rodgers along with Will Harris were excellent in defence. Thanks to Tom Harris for coaching the boys on the day.
The Under 9's demonstrated some great skills, particularly Burger Arnott's side step! Cooper and Sam Breen, as well as Jack Smyth were the most consistent players on the day, supporting players and defending against the other teams.
The Under 11's have been working hard and focusing on their clean out skills. All players put in a fantastic effort and special mention goes to Toby, one of our Mozzie team members, who made it all the way to Narromine. Will Pearce is to be commended for his throw in's, showing great improvement every week. A big thank you goes to Kiwi and Marty for driving the buses on the day.