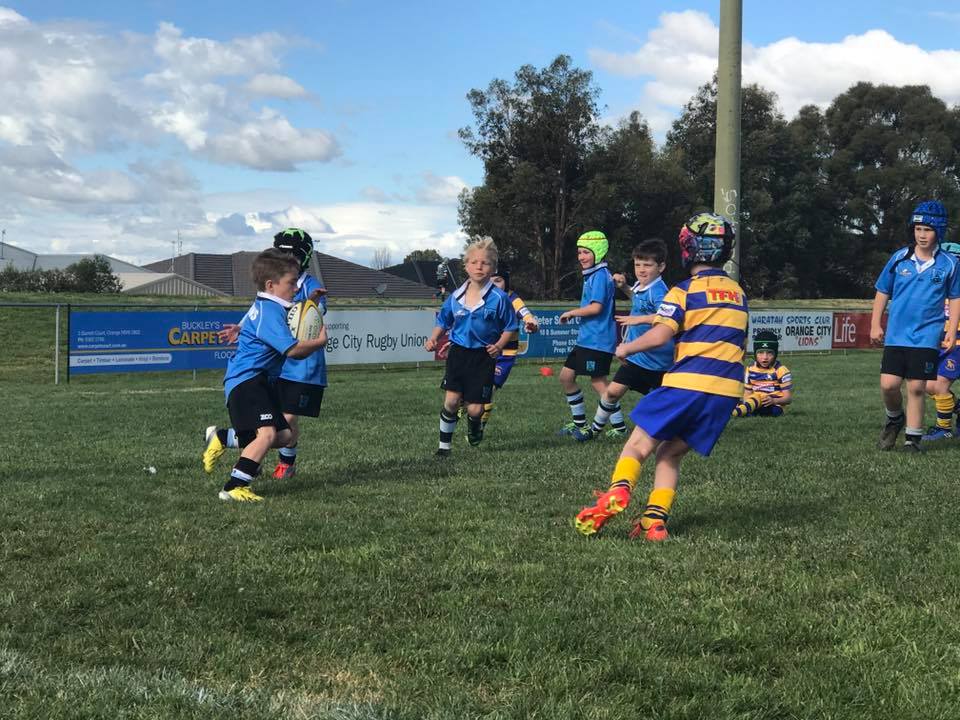 The sun might have been shinning but the wind was icy at the Orange City grounds on Sunday, but that didn't deter the Junior Pythons. The U7's team had a great day in Orange, with all boys putting in a big effort. We had a couple of players hit the deck pretty hard, but everyone was keen to dust themselves off and keep going, young Swordsy and James showed just how tough the U7's
can be. Alec and Oscar weren't afraid to run straight up, while Campbell's long legs got a real work out. The Hassad Player of
the Day comes from Under 7's this week, Clancy Hazelton, who has been showing great interest in the game, with great running, passing and kicking. Good-on-ya Clancy!
The U9's played some great rugby against Cowra and Wellington on Sunday, the games a great confidence boost for the younger Pythons. Most Improved player this week was Connor Watson, while Marcus Wythes showed off his running skills and covered a lot of ground. Hugh Nash is also showing his love of rugby through great defence and clearing out like a champ.
The U11's made the coach proud on the weekend with everyone improving and playing great rugby. The boys had their 1st win against Orange Emus, beating them convincingly. We then had a 3 try all draw against Mudgee, which was a great effort as we only had 8 player's to their 11.
Last of all we played the larger town of Bathurst and went down. A big thank you to all those who made the effort to train in Blayney during the week, it payed off. The Junior Pythons are looking forward to another great day of rugby next Sunday in Cowra.
By Mandy Townsend