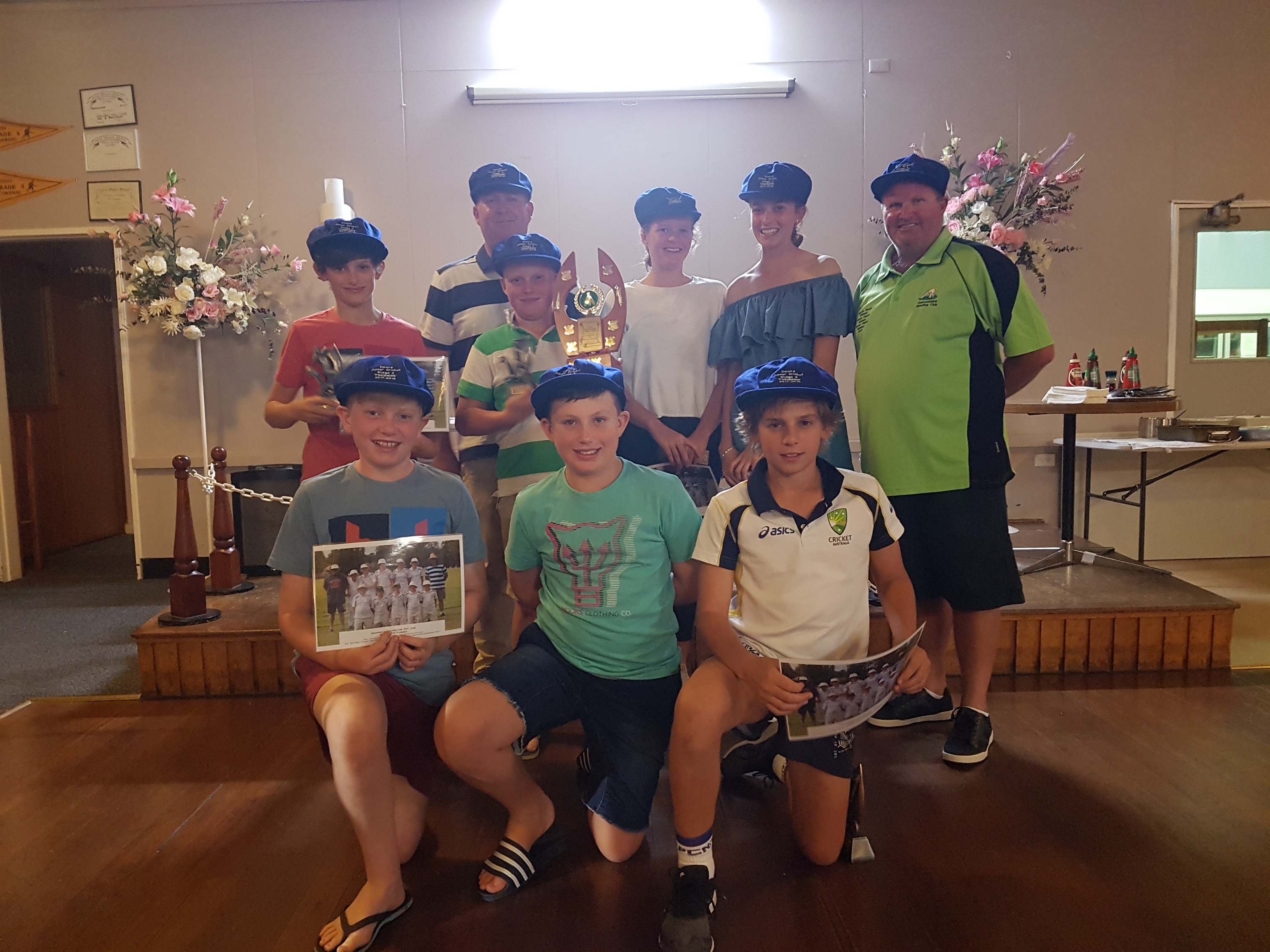 Canowindra U15's in a nail biting Grand Final, were the overall Champions winning the Cowra Competition also with players representing the Lachlan Valley and Western Region in high competition over the Summer in Dubbo and Sydney.
U15's – Stage 3 – Winners are Grinners!
Batting Award: Hugh Breen
Bowling Award: Sam Austin
Coaches Award: Claire Wright
Most Improved: Maisie Harrison
Best & Fairest: Mikey McNamara
Coaches Award: Connor Cole
Matt Morrison Award: Toby Fisher
The following players represented Canowindra in the Lachlan Valley Cricket, with Sammy Austin and Mikey McNamara going on to the next level and representing the Western Region in the City v's Country Championships and coming away with a WIN! Well done to Hugh Breen, Mikey McNamara, Sam Austin, Will Ward and Will Grant.
U12's – Stage 2 – Coached by Tony Grant and assisted by Brendan Fliedner, the U12's had a learning year with a few wins.
Coaches Award: Marcus Wythes
Most Improved: Kynan Fliedner
Batting Award: Hayden Whatman
Bowling Award: Will Ward
Best & Fairest: Bailey Kennedy
Hat Trick Award: Nellie Grant (3 wickets in 3 balls over 2 games!)
By Al Stephens