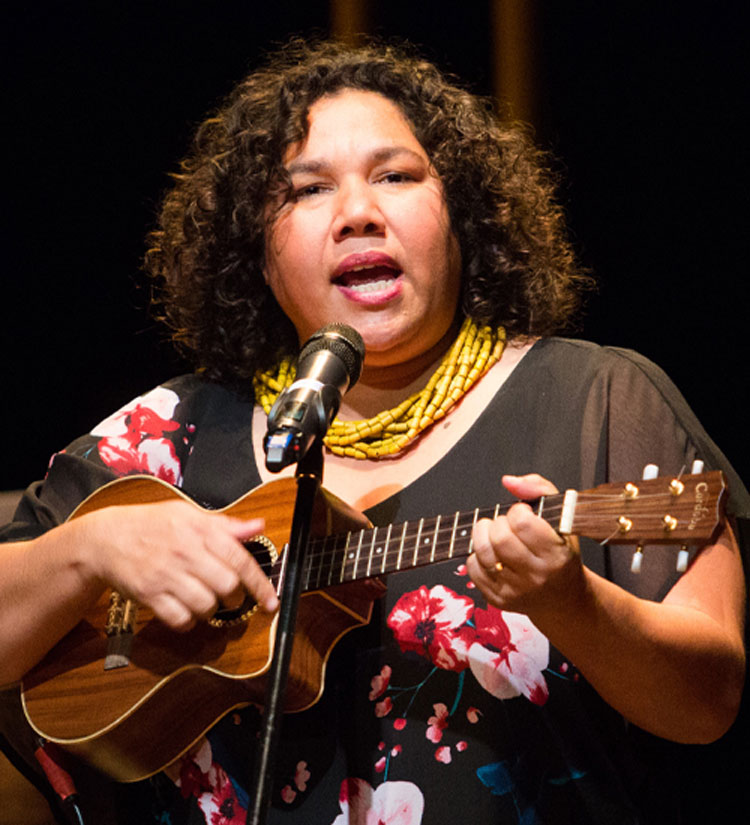 First Nations singer Jessie Lloyd will be coming to Cowra with her one of a kind show this weekend, which blends Indigenous history with live music and a pinch of good humour.
Profoundly moving and important, Mission Songs Project reveals what daily life was like for Aboriginal and Torres Strait Islander Australians on Christian missions and state-run settlements in the 20th century. Through the discovery of rare secular songs that were sung after church, audiences can gain a deeper understanding about the history of elders, families and communities, from cultural identity to love and loss.
Mission Songs Project is an initiative to revive contemporary Australian Indigenous songs from 1900 to 1999, focusing on the missions, settlements and native camps where Aboriginal and Torres Strait Islander people were relocated.
Mission Songs Project looks to explore the day-to-day life of the mission days, from cultural identity to love and loss. These unique songs, performed by an extraordinary trio of Indigenous musicians, consist of nearly forgotten stories which illuminate Indigenous history.
Presented as an acoustic trio, Jessie Lloyd takes audiences on a musical journey across Australia. She engages through intimate storytelling, moving harmonies and historical insights. Using humour and truth to share the voices of elders as they would around a warm campfire or kitchen table.
Mission Songs Project faithfully explores the musical journey of Indigenous Australian music as Jessie Lloyd connects the traditional with the contemporary, revealing the continuation of cultural practice and song traditions into the 21st Century.
Jessie Lloyd will be performing on Saturday, 8 May at 7:30pm at the Cowra Civic Centre. For more information or to purchase tickets visit: www.cowraciviccentre.com/mission-songs-project