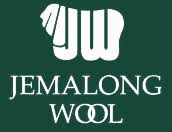 With just under 21,000 bales offered, this week was the smallest national offering in nine years. Prices maintained strength through to the close
and the overall lift in values added further to an already successful 2017/18 final-quarter (Since Easter the market has lifted 300 cents with another week
remaining).
18 through to 22 micron fleece attracted spirited competition as buyers fought for the limited quantity, driving prices as much as 80 cents higher. The ultra fine range also managed improvements but the gains were not as consistent on the back of a mixed quality selection. Merino Skirtings gained 20-30 cents while Merino Cardings stepped 20-30 cents higher.
While the 30 to 32 micron range tracked sideways, persistent support for the finer Crossbred microns pushed the 26 and 28 Micron Price Guides into record territory (20 through to 28 microns are all now at records since 1979).
Source AWEX