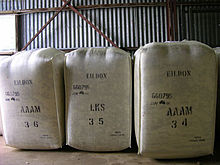 The NRI had a modest 3 cent rise this week to close at 1521 cents. The market was again led by the finer mi- crons with 18.0 micron and finer gaining a further 10-30 cents. 18.5 to 19.5 micron were fully firm whilst a large selection of 20.0 micron and coarser eased slightly to finish the week 10 to 20 cents lower. Again buyers con- tinue to favour the high nkt low cvh lots which continue to attract healthy pre- miums.
The skirting market struggled this week to maintain previous levels, generally falling 10 to 20 cents. However the oddment sector had a very solid week with all three carding indicators rising on average by 11 cents. The crossbred sector also continued its move back into positive territory with rises of between 10-20 cents with 28.0 micron most affected. Buyers continue to favour the better prepared lines, with properly skirted wools enjoying the largest price gains.
Next week sales resume in Sydney, Melbourne and Fremantle with cur- rently nearly 47,000 bales rostered for sale.
Source: AWEX