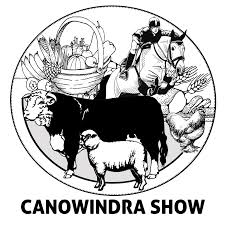 The Canowindra Show is fast approaching and will be held on 21st and 22nd September 2018. Now is the time to start planning your entries, new projects or completing others for entries for the Cobley Pavilion.
A few of the sections for entry are below:
Section X: Craft Work includes metal work, wood work, scrap book page, dolls, teddy bears or toys, embroidery, home spun wool item, tapestry, pin cushion, needle case, bags, beading, handmade cards as well as sections for children from pre-school age to secondary school. Novice section (any person who has not won a prize before) knitted or crocheted scarf or a machine sewn peg bag or plastic bag holder. The group section has any article made within a group (as an individual) or a group entry (where group members have contributed to the article). Many different categories are available to enter.
Section V: Junior Art provides a wonderful display of art work entered by students from kindergarten through to secondary through their school. These are our local children developing their artistic talents. Be sure to have a look at this section.
Section Q: Quilting and Patchwork presents an excellent display of hand and/ or machine sewn patchwork quilts with a range of styles and techniques. The design and skill exhibited in these items are beautiful. Patchwork or applique items include table runners, wall hangings, cushions, bags or Christmas articles also patchwork toys, dolls or teddies, even a section for an attractive and practical item made from scrap material can be entered.
These sections are just a few of what is available. All levels of skill, experience and knowledge are welcomed and encouraged.