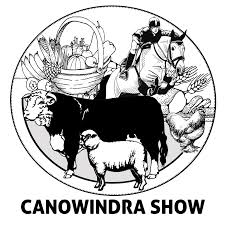 It's time to start planning your entries for the Cobley Pavilion. Some of the sections for entry are below:
Section U: Fine Arts has some exciting and important changes this year. Exhibits need to be entered and handed in by Thursday 13th September. They can be taken to the Show Office or if you have any questions contact Deb on 6344 2490 or 0487 801 767. This year there is a 'People's Choice' award sponsored by Canowindra Post Shop. The Local Section is for those who live within 25kms of the Canowindra Post Office and the Open Section is for those who live outside this radius. Locals are welcome to enter in either Section. Two new local classes have been added, black and white or colour by a novice.
Section Ua: Photography always provides an excellent display. As with FineArts, entries need to be in by the Thursday 13th September. Section A is Digital Photography and Section B is Film. Classes have been reduced in the Film section but opportunities are still available. Exhibitors are invited to include an optional caption.
These sections are just a few of what is available. All levels of skill, experience and knowledge are welcomed and encouraged.