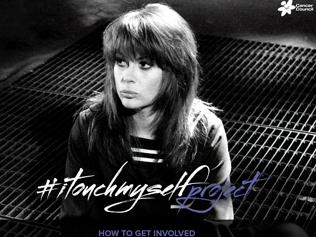 Australia's greatest female singers have united to transform Chrissy Amphlett's "I Touch Myself" into a breast health awareness anthem. Almost one year ago, Australian musical legend, Chrissy Amphlett, of the infamous band Divinyls, passed away following her battle with breast cancer at the age of 53.
Chrissy was passionate about spreading awareness around the importance of early detection of breast cancer and wanted her song "I Touch Myself" to become an anthem for women's health around the world. Marking the first anniversary of Chrissy's passing on 21st April 2014, the Inaugural "I
Touch Myself Day" asked women to 'touch themselves', reminding them to get to know the look and feel of their breasts. The project invited the general public to share how they've been touched and to pass on their message.
Women showed how they've been touched by using the hashtags and posting a message or selfie about their own breast cancer experience or left messages of sup- port for someone they know who has been touched by breast cancer.
By Jessica Jenkins