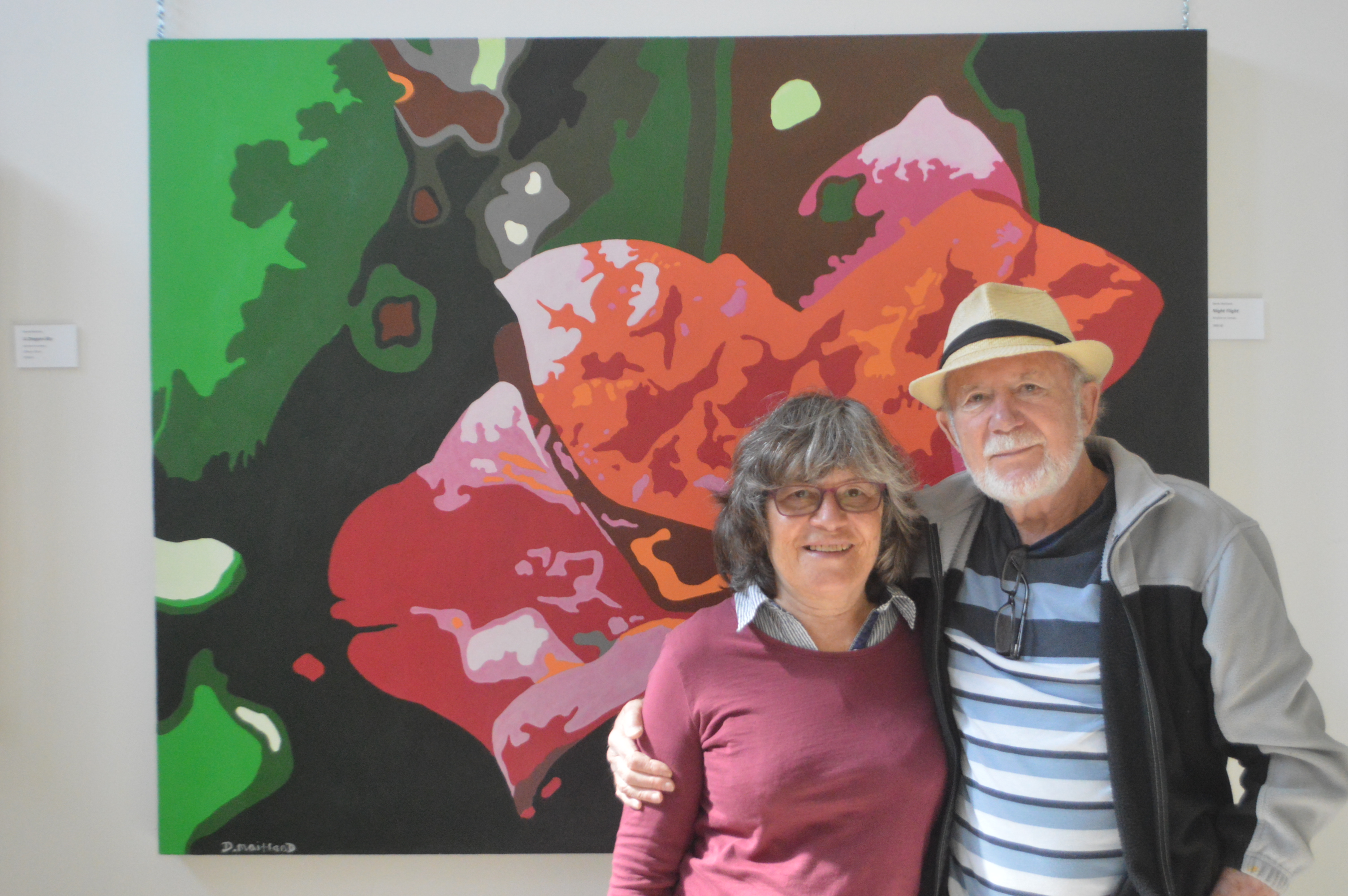 Canowindra Art Inc have another successful exhibition with the theme 'Sky High' being very fitting to coincide with the Canowindra Balloon Challenge event.
The official opening of the exhibition kicked off over the weekend and will remain open to the public until the 25th April.
"It was a smaller opening which was great as we got to speak to those who really support the artists," said Derek Maitland Vice Chairman Canowindra Arts Inc.
This is the 3rd art exhibition for the non- profit group and is just the beginning.
"We started off with 8 artists and we now have 19. We want to promote and restore the interest in art and create a flourishing cultural centre," said Derek.
The next exhibition will be in October at the same time as Baroquefest.
"The new theme will be reflections and it should be the mother of all exhibitions. We have it alongside Boroquefest as people who have an interest in classical music generally have a love for art too," Derek said. Arthur Falconer Chairman of Canowindra Art Inc along with Derek Vice Chairman have together been working on putting this together for over a year now to create an art centre.
Eventually the organisation would like to start doing workshops to create a community around art. Whether you want to learn or develop your skills further.
Derek Maitland along with his wife Jan O'Neil both have artworks in the exhibition and together transform pieces into beautiful art.
"It is something we are both able to share. We have worked together in a camera team before travelling around the world but we needed something more than that," said Derek.
Both Derek and Jan are photographers and say they are both still very competitive but really admire one another's work and ability.