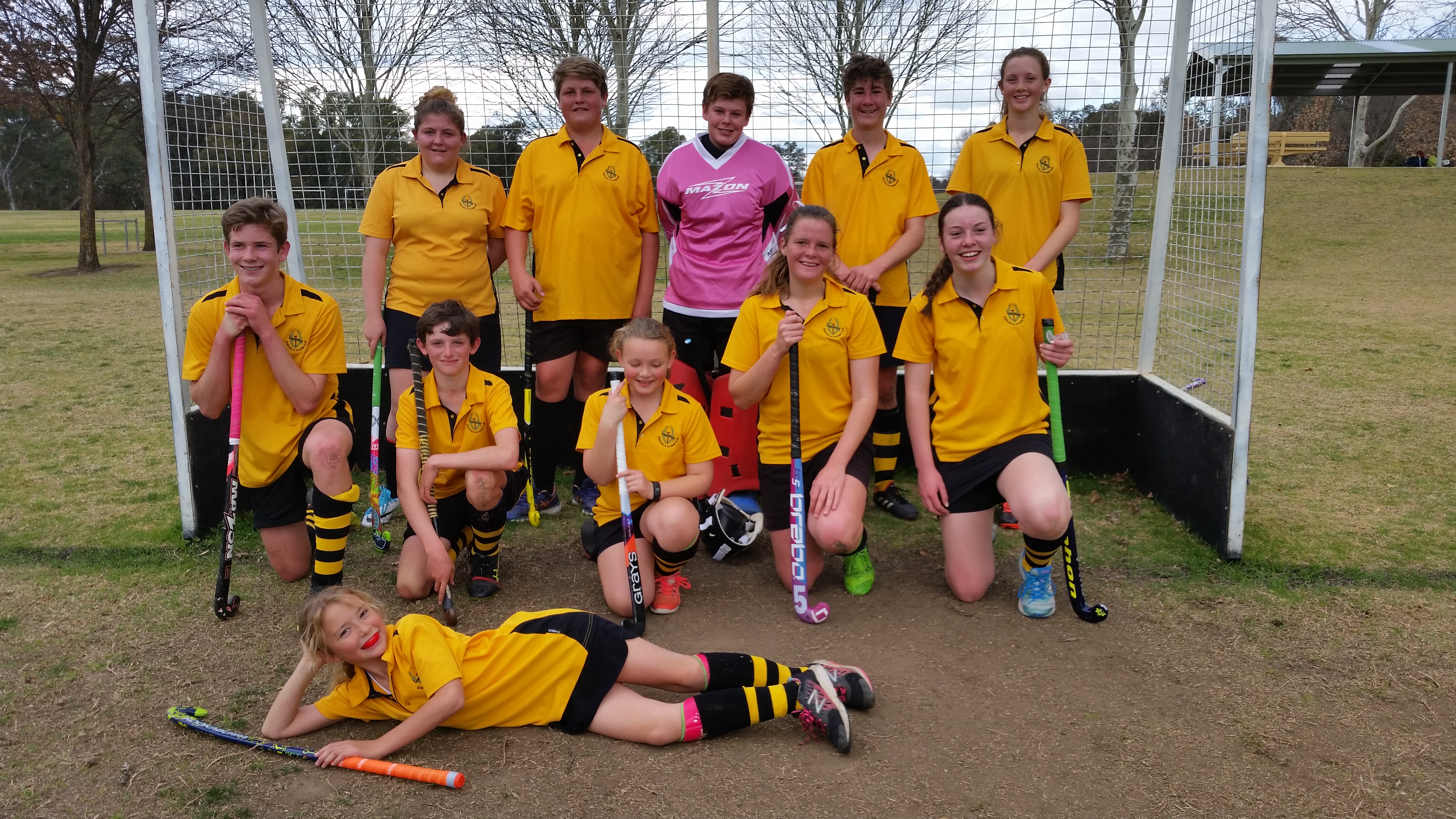 On Saturday, September 8th, Canowindra Services Club Intermediate Hockey team took to the field in the Cowra Hockey season's Grand Final against Bryant's Packaging of Cowra.
The game was locked up at 0-0 by half time, a score that very accurately showed how well matched these two teams were. After the coach's pep talk to dig deep and hog the ball, Canowindra pushed into the second half with a renewed passion to get to the ball first. All players showed exceptional skills, passing and teamwork, finally producing a goal off the stick of Ronan Gailey, after coming out of the goalie position in the first half.
Mac Webster, Hayden Hewitt, Claire Wright, Julia Wright and Sammy Austin continued to work hard in the mid field and were supported by wingers Isabelle Lynch and Sienna Adams. Tom Mitchell provided solid defence both as a back and second half goalie. Amelia Hewitt was a reliable and hardworking inner, positioning herself well throughout the game. Iya Shultz was switched on all game and ready for every ball on the goal post.
The game ended with Canowindra winning 1-0. Canowindra wishes to commend Bryant's on their sportsmanship and skill – the game could easily have gone either way.
Congratulations to Mac Webster who was selected Player's Player for the competition, Claire Wright for Most Improved Player and Hayden Hewitt for the Coaches Award.
By Iya Shultz