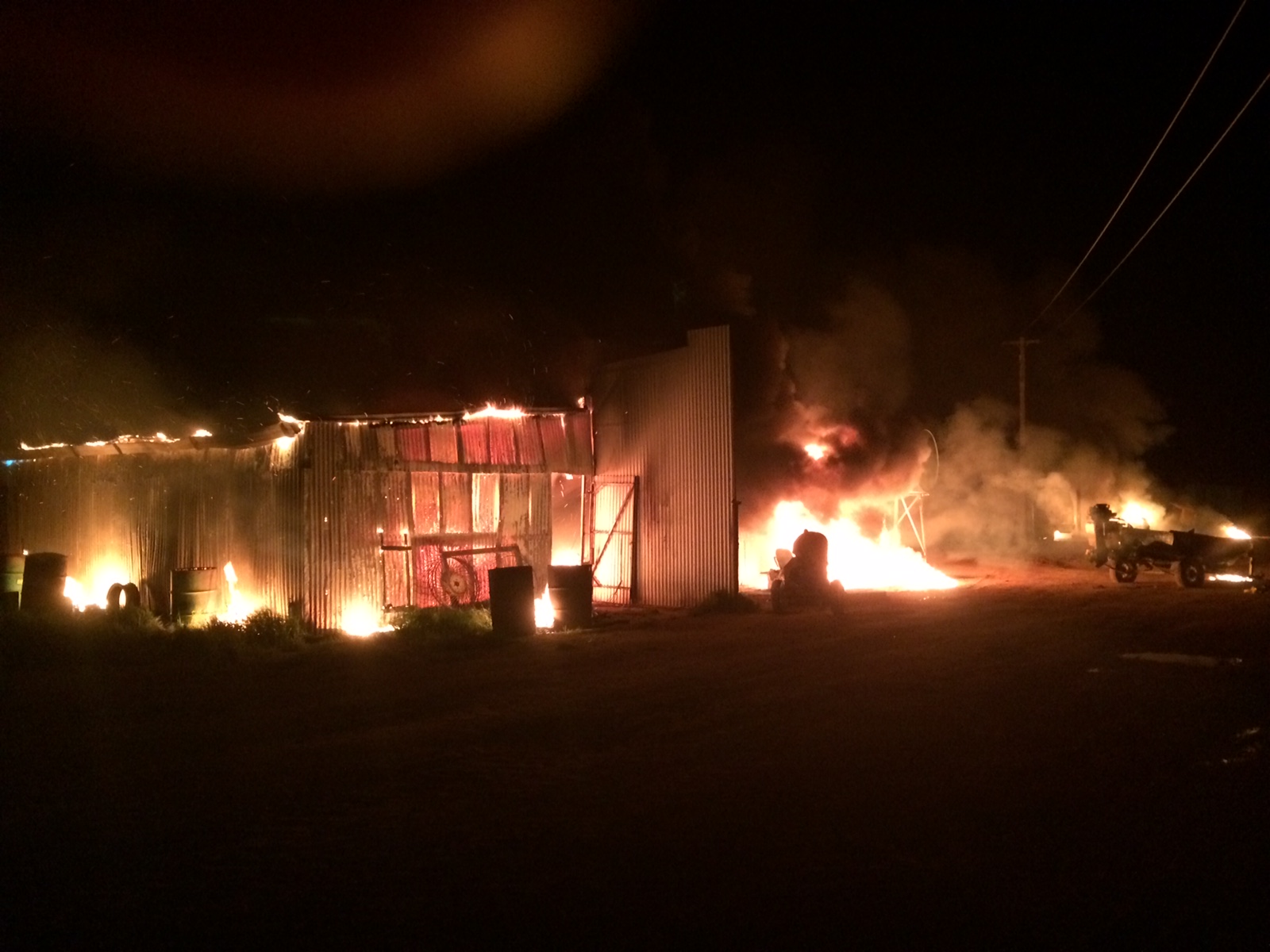 Police across NSW and Queensland are urgently searching for information on two men who are believed to have been involved in a long string of crimes on rural properties across the two states. Eluding police since 2007, Gino "John"
Stocco, 57, and his son Mark Stocco, 35, are wanted for questioning in regards to a plethora of crimes including identity theft, property theft, arson, assault and wilful damage.
Police believe the Stoccos, who were most recently sighted in South-West Sydney, respond to advertisements for jobs as caretakers on rural properties and target those properties once their employment is terminated.
Canowindra residents Guy and Donna Tidswell have seen the carnage these individuals can leave behind first hand, after they allegedly caused $180,000 damage on the Tidswell's property last year. The Stoccos reportedly stole numerous items from the Tidswell's machinery workshop, slashed and drilled more than sixty tyres and then set the entire shed ablaze. "We lost a truck, a tractor, mowers, welders, a boat…the list goes on," Donna said.
"We've since had to rebuild our shed and endure enormous replacement costs." Guy and Donna's son Luke intercepted the pair on the night of the attack. "It's been an awful experience for us and we're all still feeling the impact of it because we know they are still out there," Luke said.
The two men are wanted in relation to at least 8 other attacks on rural properties in NSW, Queensland and Victoria, and gained national media attention in 2007 as well as the reputation of "pirates". It's understood the men could be driving 4WD vehicles and may also have a caravan.
Anyone with information is urged not to approach the men or to arouse their suspicion, but to contact local police immediately or contact Crime Stoppers on 1800 333 000.