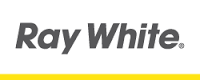 Does your investment property need attention?
Improvements and renovations to a rental property are important to protect the short term return (rental income) and longterm
capital growth of the investment. It is a fact that rental properties are exposed to tenant 'wear and tear' and therefore will require
work from time to time. A recommendation of budgeting to upgrade the property on average every five years is beneficial.
Below is a list of areas where improvements are often required in Property Management:
Kitchens: An old kitchen can be renovated by replacing cupboard doors, handles, taps, tiles and benchtops. Painting is the easiest
way to change the way your kitchen looks. A lighter colour will brighten it up and make it look bigger.
Bathrooms: Sometimes re-grouting tiles and giving the walls a splash of paint can do wonders. Adding floating shelves is a quick,
affordable and easy way to add some décor to the bathroom.
Exhaust fans: Good maintenance is important to keeping exhaust fans working properly and smoothly. Ensure that there are
working exhaust fans in the kitchen, bathroom and toilet areas to avoid a build-up of moisture, mould or heat stains.
Landscaping/Exterior Painting: The presentation or the initial impression is important to the property's appeal. Ensure that trees and large shrubs are pruned, gutters cleaned, wash eaves and external walls.
Interior Painting: Paint the walls throughout in a neutral colour and use a washable paint. Remove or paint over any outdated wallpaper.
Replacing Floor Coverings: Choose a carpet that is long-wearing and durable. Avoid light tones that will easily mark and stain. If replacing the floor coverings in the kitchen area, avoid using soft vinyl as moving a fridge can easily cause cuts and tears. Instead, use heavy grade linoleum or tiles.
By attending to improvements on a regular basis you will be preserving your investment.
Ray White Real Estate Cowra Property Management Team will always keep you updated following our routine inspections. We
would be delighted to assist with your current or future purchases— call us today!