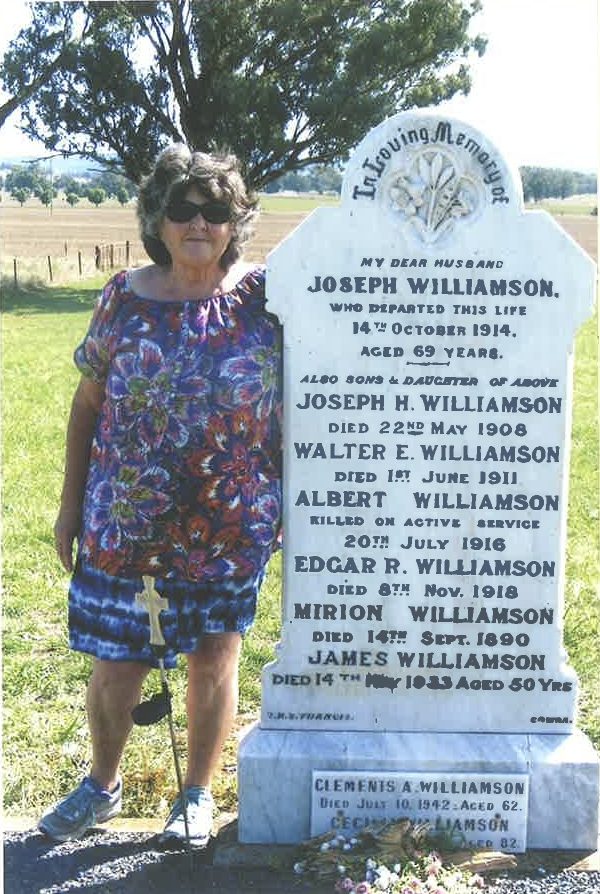 Canowindra and the surrounding villages are bustling with history including Nyrang Creek located about 15km out of town.
Albert Ernest Williamson was killed in action at the battle of Fromelles on 20th July 1916, as recorded on Williamsons headstone at Nyrang Creek cemetery. His remains were identified in the last batch of bodies exhumed from the mass burial pit at Fromelles in 2014.
Albert was a great uncle of Elizabeth Ann Sasse, being a brother to her fathers' mother who was Melva Williamson.
"My father Albert Ernest Wilcox (now deceased) was named after his deceased un- cle. Incidentally my father served five and a half years as a Seargent in the A.I.F during the Second World War," said Elizabeth Ann Sasse.
Returning to civilian life he successfully organically farmed Yeramba on Eugowra Road (Nanami Lane) for over fifty years.
The plaque attached to Williamsons headstone gives the following information.
Private Albert Williamson
Killed in action 20-07-1916
Remains identified 2014 Reinterred Plot 2
Row A Grave 3
Fromelles Military Cemetery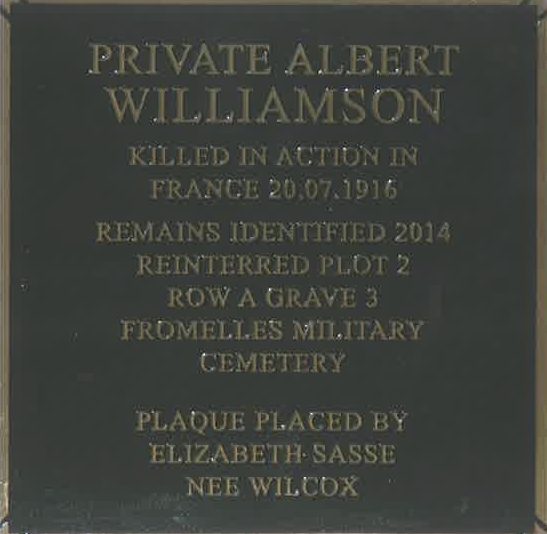 "I started corresponding with the Australian Army as soon as I knew the bodies were to be exhumed from the mass grave at Fromelles. There were some problems for the Army in obtaining a male DNA sample from a present day male Williamson, and I was quite surprised to find the matching DNA was supplied by John Williamson of True Blue fame an unknown relative," said Elizabeth.
Albert's dog tags were forwarded to his mother Cecilia Williamson (nee Brown) a few weeks after he was killed. A German Captain forwarded the dog tags to London and they were then forwarded onto Australia.
"I would love to know where Albert's dog tags and other medals are located today," said Elizabeth.