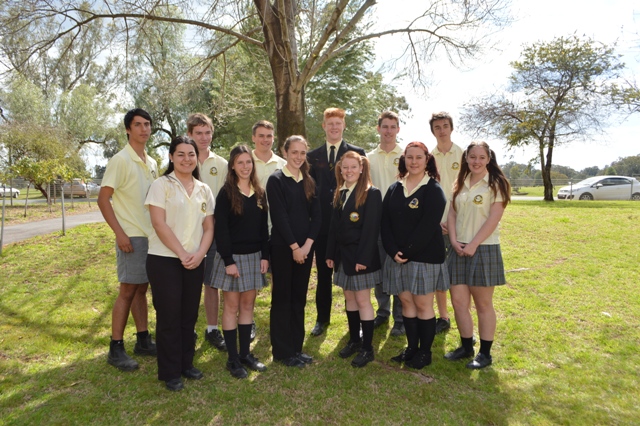 The student leaders at Canowindra High School passed the torch to their 2016 successors this week in an official assembly. Parents, special guests, teachers and students attended the assembly which was followed by a morning tea in the staff room.
Kelly Price and Matthew Harris were announced as the 2016 School Captains, with Meg Austin and Lachlan Balcombe receiving the Vice Captaincy and Madison Spencer and Rhys Maere named Senior Leaders. Although seven individuals raised their hand for a position as a student leader, there
were only six spaces available.
An election was held with the running students giving speeches to the school as a part of their campaign, talking about what they can bring as a leader of the school and why they should be Captain. All students from year 7 to year 12 and all teachers participated in the voting process.
"They did really well with the speeches," said Year 12 Coordinator Andrew Phelan. "They are a great group of students who will lead the school well in 2016." "The 2015 group have been a really good group. They've led the school well and hopefully the 2016 group do just as well." "Congratulations to all the Year 11 students who put their hands up to be a school leader in 2016."
The Year 12 students are finishing up this week and will enjoy a break before returning for their exams next term.