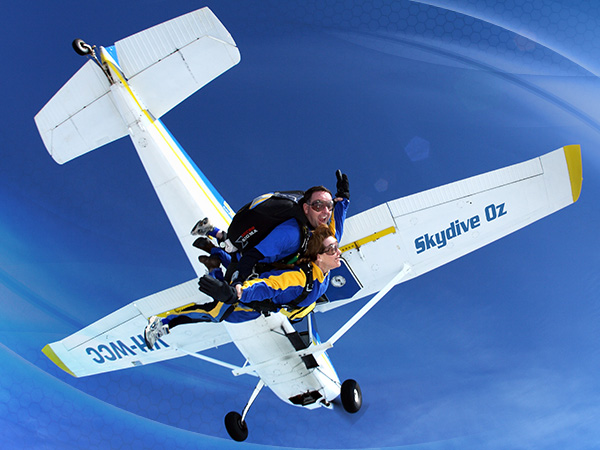 Is it a bird, is it a plane, no it's a skydive! Plummeting towards the ground at 180km an hour from 14,000 feet above. Who wouldn't want to give this a go?
We are sending one of our reporters off to see what all the fuss is about. Why jump out of a perfectly good aeroplane you may ask? Why not is her response!
A lot of people have skydiving on their bucket list and there is a good reason why. The adrenaline as you soar towards the ground and the moment of feeling free is pretty real.
Bucket loads of emotions enter while dangling from a plane and than falling towards earth. First the excitement, then fear, adrenaline, more fear, excitement, awe, gratitude, exhilaration and pure amazement!
There is no other feeling like skydiving and you have to experience it yourself to truly know. Whether you are an adrenaline junkie or not skydiving is a chance to overcome your fears and feel free.
Places still available this weekend to skydive in Dubbo with Skydive Oz. www.sky- diveoz.com.au/skydive-dubbo/
Stay tuned this Saturday on Facebook to see Taneil jump!