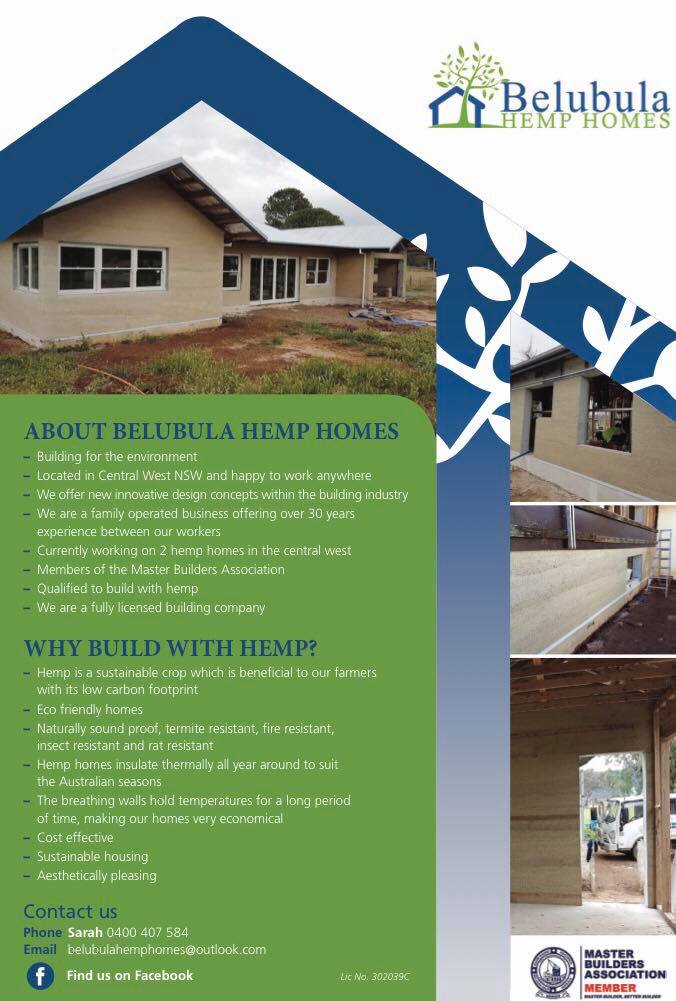 The Central West is moving forward in the way of sustainable living with Belubula Hemp Homes about to start their third project in just 12 months.
Hemp as a building material is amazing and it is definitely a prod- uct that has a high demand in rural conditions.
"Once people are aware of this product and it's capabilities it's impossible to say no to it. Hemp is naturally sound proof, termite resistant, it thermally insulates all year round, is fire resistant, insect resistant and rat resistant to list a few of our favourite features," said Sarah Isaacs from Belubula Hemp Homes.
Hemp can grow anywhere, with minimal water requirements, no pesticides, no weeds, reduced air pollution, it grows vigorously within months and enriches soil with its natural benefits so it can be grown in between other crop seasons.
Belubula Hemp Homes currently source their hemp through the Australian Hemp Masonry Company at a farm in the Hunter Valley but say, "To have a Hemp farm locally would be extremely beneficial."
Belubula Hemp Homes has been operating for just under 12 months with huge prospects focusing more on building with Hemp in the near future. Their supervisor James Isaacs has been working in the building industry within Canowindra for 12 years and has all relevant qualifications to work with the material.
"With the right knowledge it can be relatively simple to build with. Knowing how to mould the Hemp to suit the construction method is an intricate skill," said James Isaacs.
Hemp homes are slightly more expensive than conventional brick construction, although once built they are extremely cost effective. The economical homes self insulate with their breathable walls, dramatically reducing the need for heating or cooling.