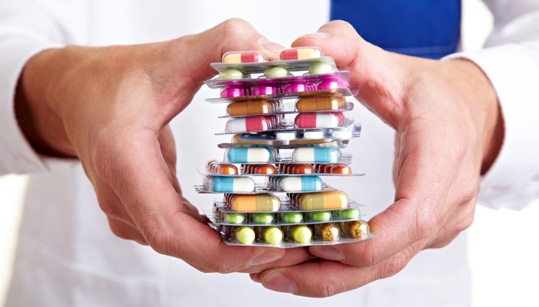 Changes to the Pharmaceutical Benefits Scheme
The Federal Government recently announced reforms to the Pharmaceutical Benefits Scheme (PBS) which aim to lower the cost of medicines for patients and enable access to more new medicines. Since coming into office the Abbott Government has doubled the number of drug listings for consumers, adding 652 new and amended drug listings to the PBS.
"The total investment in the PBS is currently $10 billion a year and growing rapidly as more and more drugs come onto the market," Federal Member for Calare, John Cobb said. "We need to look into the price taxpayers and patients pay for existing medicines to ensure we have the capacity to fund essential new ones in the future."
The announcements follow the 2015-16 Budget promise the Abbott Government has made to invest $1.3 billion in new life-saving drug listings for the treatment of breast cancer, melanoma and blindness, "some of which could cost patients up to $100,000 without taxpayer subsidisation through the PBS."
The Government are also investing an additional $2.8 billion in supporting pharmacy and primary care, and is currently considering nearly $2.5 billion worth of new drugs for listing and further examination of the PBS over the next 5 years by an independent committee.
---
MND Awareness
Motor Neurone Disease (MND) can strike at random and take life swiftly; every 12 hours someone is diagnosed with MND and in the same time period, another person dies from it. MND is a progressive, neurodegenerative disease that attacks nerve cells in the brain and spinal cord that control all types of muscle movement. MND takes away the ability to talk, walk and eventually breathe. With no nerves to activate them, the muscles gradually weaken and waste away, leaving patients motionless, mute and trapped within their bodies. The life-expectancy of MND patients is between 2-5 years and 90% of all cases occur randomly, with 10% inherited through a mutated gene. MND is 100% fatal.
Neale Daniher, a former AFL player and coach, revealed in 2014 that he is battling Motor Neurone Disease and has dedicated what time he has left raising awareness about the condition.  The Cure for MND Foundation is a not-for-profit organisation committed to raising the profile of MND in the hope of one day finding a cure. "Until a medical 'cure' is found, it is our belief that each and every MND sufferer and their family deserve to have the ability to continue to participate and thrive within their communities. We are passionate about providing vital equipment and services to these patients in order that they may maintain independence, dignity and an improved quality of life."
To contribute, you can participate in MND fundraising events by hosting, donating or helping out. Write to your local politicians and urge them to expand the support of MND research and patient care, or if you're in the position, fund progress to help treat and cure MND once and for all and donate online at www.nealedaniher.com
---
Did you know Macular Degeneration is more prevalent in people over 50? Macular Degeneration is a group of degenerative diseases of the retina – the part of the eye that processes visual images. Macular Degeneration is the progressive and physically painless loss of central vision.
Symptoms include difficulty reading, distortion (where straight lines appear wavy or bent), dark patches or empty spaces appearing in the centre of your vision and becoming unable to distinguish faces. Visit your optometrist today to ensure early detection.
---
Medinova Medical and Wellness Centre is a brand new medical practice now open in Cowra. Their philosophy is to enhance healthcare options in the area with "friendly service and good quality medical care".
A range of services are available to patients, including vaccinations, referrals, health assessments and general medical examinations.  Appointments can be made over the phone, but walk-ins are welcome.
The Centre is open from 9am to 5pm between Monday and Friday and bulk billing is available for all patients with a valid Medicare card. For your next appointment call 6342 2555.